Do ads on a blog bother you?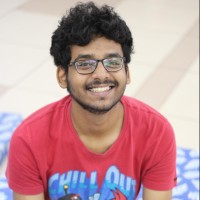 Mischief Manager
from Gandhinagar


7 years ago
I have been readin a lot of blogs these days and I have seen that most bloggers do put up wadverts on their blog. Even though I am a novice and no intention of making ads come up on my blog, I would like to ask, Do the advertisements on the blog you visit kind of bother you while you are reading the post? or in any other way?
Replies 1 to 3 of 3
Yeah, in general. But I can adjust, depending on where the ads are put. It is each blogger's personal choice for the ad of course, so can't ask them to remove coz it irritates me, but if it's slam bang in the middle of the post area, like between posts or just below the header etc, it bothers me coz inadvertently, it blends into the post.
If it's between two posts, or just below the posts or in the right bars, it's pretty okay. I see the point, but if the page is overflowing with ads, even if the content is brilliant, I kind of get put off and leave right away! :P
They don't bother me since I use the anti banner tool of Kaspersky.

But since a week or so, it's not doing its work properly.

And as Sorc said, if I spend a lot of time creating content and that is my primary income, I definitely will not place ads at some invisible corner of the page.
---
Sign in to reply to this thread