Using Godaddy Domian for blogspot what are the steps and precaustions one should
Once the domain name is bought from the godaddy for blogger blogspot.
what is the next step procedure
what are the precautions one needs to take while setting or configuring new domain name which one has to map with blogspot.
First one has to set up godaddy then blogspto custom domain.
Godaddy domain launch
DNS Manager: Temporarily unavailable afer how long DNS Manager become available.
setnameservers option - does not allow to change anything it ask park or forward domain etc.
what is the procedure which options one has to set up and what are the precautions.
How to manually [ Godaddy ]point the DNS settings to point to blogspot blog
Edited 9 years ago
Reason: addition
Replies 1 to 4 of 4
Why don't you buy it from Google directly? They charge the same $10 and either use GoDaddy or eNom to give you the domain. You can easily manage the domain using Google Apps account. Is there an advantage of buying a domain directly from GoDaddy instead of Google?
thanks. I think we can not buy the domain name for 10 years using google not sure about it.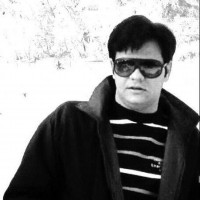 Himanshu Nagpal
from Delhi


9 years ago
If you purchase it from Go daddy (via Google), Google will set up your account and you wont have to do any manual settings. If you get it from Go daddy directly, you will have to play a lot to get it working. I believe that Google has stopped selling domains temporarily and will bring back this feature soon. I purchased a custom domain for myself from Go daddy via Google.
http://www.beingtraveler.com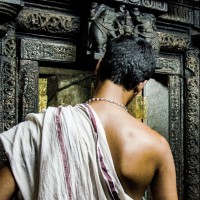 Prasad Np
from Delhi / Gurgaon


9 years ago
i had my domain on Net4 in process of moving to Godaddy... was getting free extension for a year... the transfer takes about 5-7 days as per godaddy... once it is functional then I will move to my own domain....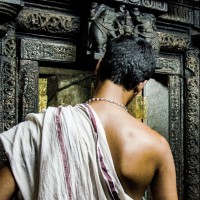 Prasad Np
from Delhi / Gurgaon


9 years ago
Every thing worked smoothly for me... y ou need to visit the follwoing link from settings of your blog.
http://support.google.com/blogger/bin/static.py?hl=en&ts=1233381&page=ts.cs
Once you have followed instructions, go back to your blogs settings once again and it will give you a very long URL that will tell google about your ownership, you need to add the same to go dadday cname list.. and it is done... Or call go daddy customer care and they are helpful.
i have been able to move to www.desitraveler.com without any issue
---
Sign in to reply to this thread