A puzzle from Kumarsambhavam by Kalidas
I recently started translating Kumarsambhavam by Kalidas primarily to improve my knowledge of Sanskrit terms. Full translation by MR Kale and selected translation by Arthur W. Ryder is freely available online. Any good translation like these, removes the ornaments of host language and redecorates it meaningfully in the language of its audience. I am working on a literal translation instead with the aim of deciphering as many Sanskrit words as I can. I am puzzled by a specific term in 6th verse of the first canto - 'Goddess reborn' :पदं तुषारस्रुतिधौतरक्तं यस्मिन्न् अदृष्ट्वापि हतद्विपानाम् । विदन्ति मार्गं नखरन्ध्रमुक्तैर् मुक्ताफलैः केसरिणां किराताः॥१.६॥I have rearranged it as :किराताः विदन्ति मार्गं केसरिणां हतद्विपानाम् यस्मिन्न् पदं तुषारस्रुतिधौतरक्तं अदृष्ट्वापि मुक्ताफलैः नखरन्ध्रमुक्तैर् which means:किराताः Hunters in the mountains विदन्ति discover मार्गं path केसरिणां of lions who हत killed द्विपानाम् elephants यस्मिन्न् even though पदं तुषारस्रुतिधौतरक्तं melted snow has washed bloody footprints from the path अदृष्ट्वापि which can't be seen but from the मुक्ताफलैः pearls(?) नखरन्ध्रमुक्तैर् released from the cavities of (lions') claws.The dictionary states that मुक्ताफल can mean Pearl/Camphor/Species of a flower/fruit of a plant. MR Kale has opted for Pearl in his version while Ryder skipped this verse. I think any one of Pearl/Camphor/Flower/Fruit is unlikely to be the item that is used by hunters to track the lions. This item is one that remains in the claws of a lion after killing the elephant which will later fall off from the cavities of his nails.It is obvious that Kalidas is deliberately using मुक्त twice for poetic effect, once in नखरन्ध्रमुक्तैर् and later in मुक्ताफलैः where मुक्त (free) is used initially for release (from cavity) subsequently and ironically for imprisonment of lions. I think Kalidas used मुक्ताफल to mean something other than Pearl/Camphor/Flower/Fruit which is found on an elephant and was easy for his audience to understand. But what could it be? I hope that the readers can help me in solving this puzzle.
Replies 1 to 1 of 1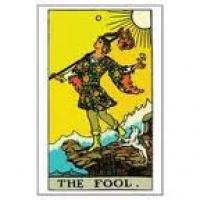 TF Carthick
from Bangalore


7 years ago
Wonder if anyone here is going to be able to answer it.
---
Sign in to reply to this thread