Hostgator or BigRock: Suggestions needed
I am planning to go for VPS hosting (require JSP technology, so cannot go for shared hosting) and right now I am examining the two choices: hostgator and bigrock. BigRock seems to offer double of what host gator offers. The lowest VPS plan of both hostgator and bigrock cost the same but the bandwidth, disk space, ram and memory offered by bigrock are double those offered by hostgator. I would like to know if the lower cost is a compromise with respect to any other functionalities? I would like to have your suggestions (including your experience) in choosing between the two. I am not experienced in manging websites and would be needing technical support too from them. Paying the same money to either of them doesn't matter since I am not expecting traffic that would consume the entire bandwidth in the initial days. What I require is good technical support.
And on hostgator, cPanel is available only from level 3 which costs double of what level 1 costs. Is a cPanel essential and can I go for the level 1 plan which doesn't provide it?
Also, is there any difference between hostgator.com and hostgator.in?
Edited 7 years ago
Reason: more info added
Replies 1 to 5 of 5
I was using shared hosting with sillicone house but it was extremely unsatisfied and unpleasent experience. Later I switched to one.com and since last almost 3 years it's working flawless and ~0 downtime. I donot have experience with hostgator but a friend of mine is quite happy with GoDaddy too.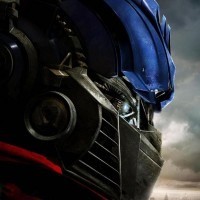 Renie Ravin
from Chennai


7 years ago
I agree with what the Sorcerer said - bigrock comes under Indian law, and you never know when or why your site might get blocked. Hostgator's support is fantastic, and IndiBlogger has been a happy camper on their servers since day 1.

Is hosgator.in as good as hostgator.com in terms of technical support? When I contacted them, they said that the technical teams of hostgator.com and hostgator.in are different. I definitely do not have the knowledge to configure the VPS myself. I would be taking someone's help from my college but still having support of the technical staff from hostgator would be better. The other thing here is regarding the mode of payment. On hastgator.in, I can make the payment directly through net banking but on hostgator.com, I'm not sure how I would be able to pay.
So, my final question is : Is hostgator.in as good as hostgator.com? If it isn't, then I somehow will manage the payment part...
P.S. I thought that IB managed their own servers! :-)
Ah..sorry, I was talking about hostgator.com. I have no idea about the support given by hostgator.in, but I assume they are also bound by the laws and whims of Indian politicians!

You'll need to have a credit card for hostgator.com, you cannot use netbanking. Visa debit cards didn't work the last time I tried, but that was more than a year ago.
HG.com's shared plans can take a lot of traffic, and IB was on a shared plan for a long time. Considering the measly budgets we survived on, HG was a lifesaver for IndiBlogger. However, we didn't see much of a difference with their VPS, and went straight to dedicated. I'd suggest you try out the shared plan unless there is something very specific you need which is only provided by the VPS.
IndiBlogger is on Hostgator, but IndiRank and other backend-processing runs on our own server. In fact, she's sitting right next to me and she says hello!

So, I think I'll have to go to the bank right now for a credit card.

I read that JSP isn't supported on shared plans, so VPS is the only option. (I prefer not to work on php or asp) I'd be doing most of the work for the websites that I be launching myself and I'd like to have everything done in Java, as far as possible rather than learning a new language with strikingly different constructs. Even now, I use Front Page for designing websites using the visual editor except for unavoidable things and javascript is still something not suited for me.
Thanks for your reply and hello to the IndiServer.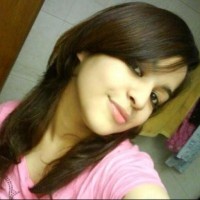 Geek World
from New delhi


7 years ago
I recommend you hostgator you get discount 25% with this coupon getfreehost25
Thanks for sharing that code but I wished that the 25% discount applied to every month and not just the first. Ramit Narang
from New Delhi


7 years ago
HI,
Been using Godaddy and Hostgator and am happy with both. I'd recommend sticking with Hostgator or MediaTemple for VPS ( preferably the latter - MT ) as both offer dependable VPS and pricing. MT is a little pricy but their servers are awesome and their support even better.
Should you go with MT then you can pay for the year and get 20% Discount if you call their salesteam and they will set up a special sign up link for you and email it to you. With HG the discount is only for the 1st month.
I'd stick with a server that is NOT hosted in India as then your site will not be restricted to numerous restrictions that are in place.
Hope this helps.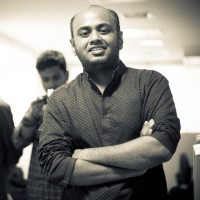 Varma
from trivandrum


7 years ago
If you are blog is having traffic mainly comes from India, then better go with a hosting provider in India ( as to reduce latency)
I dodnt't exactly know if bigroc's servers are from India. May be they are from USA.
hostgator.in ( Indian Subsidary) Provides servers in India, so If you have enough money go for hostgator.in. ( or can go with CTrls)
If money constrain, you can get half the priced powerful servers from USA...
If needed help choosing a better config server let me know.
---
Sign in to reply to this thread