SEO help! any SEO expert available here??
Hi all, I need to know what's in my blog-post that is putting it to the top of web searches. I want to know this, because after knowing that I can implement the same thing in my other blog-posts too, to get more visitors.
When I search for the words "mysterious love", the topmost search result comes out to be my own blog-post. According to my blogger insights, that post is getting about 700 page views every day, and google analytics say it to be around 400.
But I don't have a clue, as to what is taking it to the top of web searches :/ :/
Can any considerate techie help me on this please? Please consider responding if you can help with any inputs. Thanks :)
Replies 1 to 5 of 5
Probably this will help you
There are more than 200 factors that Google considers before ranking something and the aim of all that is "The most relevant content". I don't wish to comment on the pageviews, but "Mysterious Love" is a low competitive term, having around "800" phrase matched searches on Google per month, but since you are getting 400 page views per day on G Analytics, this could mean two things - people trickling down from other pages or your page is ranking for some other keyword also.
How to replicate it -
1) Well, target low competition areas, it is easier to rank for those.
2) Make sure that your content is relevant and interesting. Just like your article is and making people share it on Facebook and comment on it. Both these factors are one of the 200 factors considered by Google and you are doing some of these properly.
3) If you were on wordpress, I could have given you some ways to make this better.
4) I can go into some advanced details about IM, but that would put you off the great content building you are doing on your blog.
Some basic things you can do are -
You can post links at other websites, write articles on other websites such as Squidoo on topics related to your blog and then invite visitors over.
Create a FB page, twitter page and engage visitors using the same.
Remove the visitor widget from our blog, it looks ugly. In fact, your entire widget section can and should be made better. (sorry, but its true)
Keep writing great content, the more you write, the more Google crawls your website and higher chances of ranking.
Write guest articles on other blogs and invite others to do the same.
Join forums and network with people to grow an audience.
Hope this helps and know that SEO is a continuous process, the more satisfied your readers are, the better it is for you in the long run. SEO is not a 100m sprint, its a 40 Km Marathon, a step at a time.
@Hector M: Thanks a lot for that piece of info. I am sure that will help me a lot. But here are two queries:-
(1) How to identify "low competition areas" (as you mentioned)??
(2) How did you determine that "mysterious love" is a "low competitive term"?
Search for Google External Keyword Tool on Google, then use the filters to select low competition. While it shows Adwords competition, it gives you a rough idea. Other ways to tell this are -
1) Are there any authority websites on the first page of Google like Wikipedia, About.com etc.
2) What is the PR of the SERPs on first page
3) Search for keywords with "Mysterious Love" with quotes and mysterious love without quotes. The one with quotes are your real competition.
4) On page optimization of the pages competing with you
These are some general ways.
Thanks a lot Sir. that was very useful info. I wasn't even aware of these terms. I will study more about them, and would try to take care of those factors on my posts :)
@Hector M.
Hey Buddy ..Do you Have Any Tips For me.....I am just able to be active for my blogs....and they dont actually generate much traffic ...
Any Useful Tips.....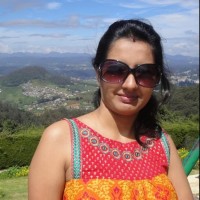 Bhakti Sharma
from Pune


10 years ago
@Hector M.
You have offered some very good tips. Would you mind taking a look at my portal too and tell me what it lacks because I am really struggling to get traffic. None of my friends are bloggers or interested in something of this sorts. Hence even they do not regularly visit it :(
@Bhakti Sharma
Non-Blogger Friends and Friends Who are Not Interested In It ....Are A Serious Problem Even I am Suffering From That...
An Advice That Have Worked a Little For Me Is
Adding Links On My Profile On Fb
In the Occupation Section .. Eg Working as Blogger on abc.com
That Way The Person Who visits Your Profile If Intersted Would Visit Your Links ..too
Is it required to sign into all the different webmaster tools for each search engine available ?
Yes Aryaansh. Every search engine has differnt webmaster tools, its necessary to do it seperately. But just do it for Google and Bing. Its not that, if you don't do it, then search engine won't put your articles in their search items, its just that it makes their work easier, and may be quicker.
---
Sign in to reply to this thread