News channels pls stop agitating indians
Seriously what's up with this hindi news channels, they have needlessly stretched this LOC issue with constant emotional bombardment, calling the honor and pride of indians to spice up their broadcast. Cross firing is a normal thing in those areas. Ok some may say the anger is over the beheading of the two army soldiers, but people should understand that army is made of millions of soldiers all with their own mentality shaped by their different upbringing, religious extremism, surrounding environment etc. Now couple of this army personnel may have gone over the line and committed this unacceptable atrocities but you can't blame a nation of people for that and just go to war against that country. Please think that there must be billions of people in Pakistan and India praying for a peaceful life and a couple of human atrocities committed by a group of fanatics can't be made a basis to put these billions of people through unnecessary war.
Replies 1 to 4 of 4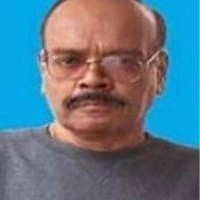 Easwar Arumugam
from Chennai


8 years ago
Justifying the beheading of the Indian jawans just because they cross the LOC is wrong. It's not an ethical action on the part of the Pak army. They behaved like hooligans. May be the visual media is blowing the whole icident out of proportion, but then aren't the sensitive Indian citizens feeling their blood boil reading about the horrendous crime in newspapers. I dare say that the Govt must do something concrete so that such incidents don't happen in future.
They are hooligans. History and present proves it. Inside the country, on the borders and outside.
Media is blowing it bit out of proportion, but then again Indian media is known for crude way of presenting news all the time, no matter how sensitive and/or touchy the topic it is. To be honest, I don't like all that "Aman ki asha" and all that. They stole a part of our land and its because of them Jammu and Kashmir. Thanks to them, their Chinese allies are now different. They don't know how to run their own country despite its been decades since those morons have divided India which affected them and our country- and they want more land.
What happens in Pakistan is irrelevant. Its nothing new anyways. What happens on the border is on the other hand relevant. Take over Pakistan occupied Jammu, aim our canons towards them, have far more strict laws for people from Pakistan coming here and THEN we may consider thinking of opening ties with them after 10- 30 years down the line. Like idiots that we have here we made all those "visa" arrangement. Are you crazy??? With that country??? Of all people??? Walk-in visa?? They kill their own people and half of the country is barely in their country whereas half of it is run by corrupted politicians and intelligence is working with terrorists. They protect terrorists, they protect dons and underworld. It makes a good impression that Jinnah made a country for that reason and that reason alone.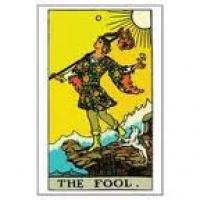 TF Carthick
from Bangalore


8 years ago
I agree. Media is mad after TRP. Commercial media has become unreliable. Those anchors think they are Gods, shouting and yelling and bullying folks on the channel.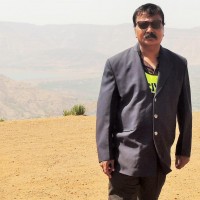 umesh derebail
from Mumbai


8 years ago
I agree Media should not forment War, a healthy one time debate is suffice. Many a times the speakers from Pakistan refer to Nuclear Weapons they possess. Whether it is in the hands of terrorist, ISI or Americans we don t know at all. Just by referring to Nuclear weapons they think they will a debate and thus pose an indirect threat to India. I dont know whether those Nuke weapon will work with obsolete Chinese technology. Who knows the nuclear weapons if triggered can boomerang on Pakistan itself. I believe the army is due to take over reigns of Pakistan under leadership of Gen Kayani, even Musharaff wants to come back to Pakistan after the Army takes over. May be it is a deal. Let us now focus on the changes in Pakistan.
One good thing that emerged out of the debate is that Gen Maroof threatened Pakistan this time around they will be finished if they trigger a WAR with India, at least some Muslims in India feel for their motherland.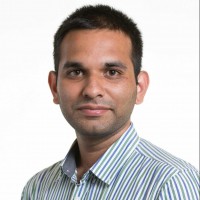 Ritvik Gautam
from Bangalore/Ahmedabad


8 years ago
I agree. Sometimes media just takes up things over the top. And it's so irritating.

---
Sign in to reply to this thread