My entries are not listed on the contest page.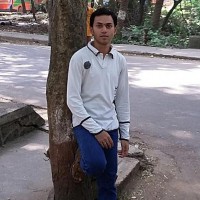 Pravin Chavre
from Mumbai and Kolhapur


6 years ago
Hello everyone,
One month ago, I participated in a contest conducted by Dove with a tag line: Beautiful Ends to your Beautiful Braids!.
And in the last week or so, I edited the header of my blog and the next day my entries to the above contest are not displaying in the list of that contest page.
So I want to know about my contest entries and why are they not displaying on that contest page. Upto now I have received only few votes to those entries and now I am not getting any votes since my enteries are missing on that contest page.
Please tell me whether my entries to that contest are invalid or It is only because of my blog being updated just after sharing the post on indivine.
Have a nice day.
Edited 6 years ago
Reason: addition of content and correction.
Replies 1 to 4 of 4
Editing the blog header in no way affects the display / non display of your posts in IndiVine. Even if you edit the post URL by republishing the post with a different name, your entry will be visible in IndiVine only that now it will be leading your readers into a blackhole.
Perhaps you are seeing only the first page of the random list and are not finding your name there? Or may be, you made an error by submitting it in the wrong category? If you are sure that you are doing everything right and are still at a loss finding your entry, then having a word with the IndiTeam might help.
This is your IndiVine post. And you see the line
Posted under Personal Care, Beautiful Ends to your Beautiful Braids!
on that page which means that your entry has been successfully submitted.
And as Arti has pointed out, you may be seeing the Random List where entries are randomly displayed. Choose either the 'Popular' or 'Latest' option and you will be able to find your entry on some page.
I'm not sure if I am doing something wrong or if there is really some problem with your post. On this IndiVine entry page, I see that your entry has 10 votes. So, I have gone to the contest page and click the button labelled popular which takes me here. Moving from one page to another, I see that the number of entries with 10 votes are present on this and this page. But your entry is not one of them. I think that there is some problem. As Arti said, contact the IndiTeam using this link.
The team monitors all the entries once the contest closes for authenticity to the given topic or if someone 'reports it' for irrelevance or something (and if found true), such entries are taken out from the contest voting list.
Such an entry is then hidden - inactive for voting but not completely removed from the IndiVine directory - hence the difference in entry post count and the reason why it still shows in profile.
I dont know how much of what I have said above makes any sense or is true. Just thought of chipping in with my detective assumptions for the curious case of the missing post.

IndiTeam these days is too busy with IndiMeets! They don't have the time to do such things.

And , if they do such a thing, the count should still be synchronized across all the pages. Someone like me would have coded the website!

P.S If you are willing, I can appoint you in the role of a junior detective!

- 1000000000 Rs per month
The minus sign indicates that you need to pay me in order to get appointed!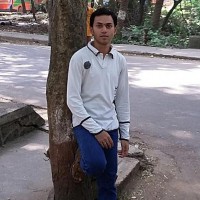 Pravin Chavre
from Mumbai and Kolhapur


6 years ago
@Animesh K. Mishra : I have updated the blog name from Blog to Valuable Insights. And there is no any change in the entries or the blog URL.
@ Everyone: I have checked all the entries posted on that page. And few days back, I have reported this problem to the webmaster using the Contact us link.
Waiting for the reply of webmaster.
---
Sign in to reply to this thread