Should I change my blog details on Indiblogger
Hello,
I recently bought a custom domain on blogger. My details on Indiblogger show the previous web address. Though it will still point to my blog, I was wondering if I should delete my old details and add the blog again with the new address. What are the pors/cons if I do this? Or should I leave my old details as is if it does not make any difference?
I have also noticed that my ranking has not gotten upgraded and my stats show details from March. How can they be updated? Will changing my domain details in Indiblogger help to update my score?
Thanks,
Shikha
Replies 1 to 1 of 1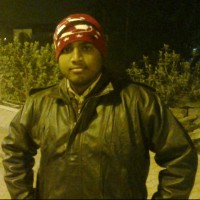 Aditya Dey
from Kolkata


7 years ago
Yup follow Ranjith's suggestion......"First, add the new blog and then delete the old one". By the way you new custom url will be started from scratch in every ranking like Alexa or Google PR....So don't be afraid of it....
A part of the previous Google PR will be passed on to the new domain due to redirection.
---
Sign in to reply to this thread