Join the naughty baby contest
dear friends, we have started a naughty baby contest in my website - www.simpleindianmom.in. it would be great if you as a parent would send in your child's photo. firstly it would encourage me to begin more contests and next kids would begin having some interest in it...
hope to see a lot of entries from fellow bloggers..
regards
menaka bharathi
Replies 1 to 4 of 4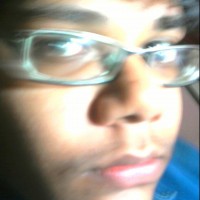 Arghyadeep Kundu
from Kolkata


6 years ago
Well I am not a parent right now but your contest appeals to me. So can I send the photos of my little sister?
Arghyadeep, sure you could send your sisteers photo, I have posted some samples too, do go through..
Thanks Meghana, do participate ..
Dear friends, I have posted samples of the naughty babies here, do have a look---in facebook/SimpleIndianMom
---
Sign in to reply to this thread