Blog is not showing up!
I have recently (almost 7 months) added my second blog to IndiBlogger, under my account. But the problem is the blog is not showing up, nor I can post anything linked to that blog. Could you tell me what's wrong? I think IB has not approved it till now!
Your suggestions needed. Thank you.
Replies 1 to 3 of 3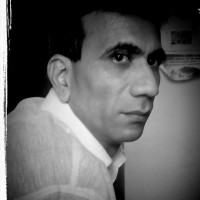 Vijay Prabhu
from Mumbai


7 years ago
Your profile only showns one blog. Raise a support ticket Sayantini, Inditeam will help you out
What's support ticket

go here fill in the relevant details > http://www.indiblogger.in/contact/
Thanks, I have sent them a message regarding the issue.
Sister! You do have the answer with you. They have not approved the blog yet!
UPDATE: The problem is fixed. Both of my blogs are visible on IB now!!

---
Sign in to reply to this thread