Inviting guest blog posts for my blog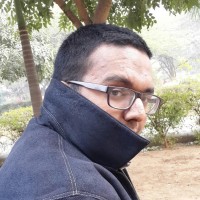 Shaumik Daityari
from New Delhi


5 years ago
Over the years, I have posted a lot on my blog- but something that stands out is telling others what's wrong around me- be it some stupid customer care, a biased professor or wrong publicity by spamming.
Recently, many people have contacted me through email regarding issues, which I have gladly put up on my blog.
Continuing the same, if you have such a story and want to put it on my blog, go ahead. There's a pretty big "Contact Me" section in my blog and finding that should not be a tough job.
Feel free to reply if you have any queries.
Edited 5 years ago
Reason: error in spelling
Sign in to reply to this thread