Gift denied by Indichange
I was promised a mug if I wrote for Indichange on crimes against women. I submitted my post on time & received a mail saying my post qualified for the mug but I haven't received it till date. Did anyone else receive it all??
Replies 1 to 2 of 2
A few received the mug but it was broken. Renie said everyone - those who reciveid the broken mug and those who didn't receive itwill get a new mug.
They will be sending it to everyone.

See here
will they be sending it ever? if so then its okk, i can wait. It was actually the first contest i participated in, so the hopes to get a gift & show it off to friends & family was really high. :(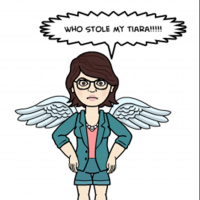 Fairy Princess
from Delhi


6 years ago
Neither did I receive any email nor any mug.

I think it's too much to expect sponsorers to follow through their promise on time.

No time limit was mentioned there so no promises were broken!!
---
Sign in to reply to this thread