blogging in india by youth
i just want to talk on the categories that most of the indian youth is liking mainly the age group between 20-25, although not many of the youth writing on blog at this age but if they wish what can they write on ?
Replies 1 to 3 of 3
Hello Mubeen, (I hope it's ok if I call you that). In my opinion, we have a number of bloggers here on indiblogger too, who belong to that age group, and they have blogs on almost all possible topics. As far as my opinion about choosing a topic for blogging on is concerned, one can choose something that seems interesting to one. A reason for choosing a topic that interests you is that you tend to give your best shot at that topic, and there's a possibility that you are pretty good at that topic, more than any of your peers, or the surrounding circle of bloggers. Moreover, you tend to learn more about that particular topic which enhances your knowledge and skills too. As far as specifically pinpointing the topics which most of the people in this age group tend to choose, I most often find people having technology blogs, blogs based on blogging tutorals and such things, followed by personal blogs, including stories, poetry , etc. In my opinion most people choose to blog on technology topics because: a) their day to day interaction with technology. b) The ease of finding content, topics to blog on. c) The most important - High ranking keywords. Keywords related to technology stuff is IMO the highest ranked, and which suggests that a very large number of people search for keywords related to technology, including mobile phones, computers, etc.
If I cite the example of IndiBlogger itself, there are numerous blogs on IB, hundreds of topics which people blog on. The largest majority of blogs belong to personal category (or people have chosen to add a personal tag to their blogs), suggesting they, most of the time, post stories, short stories, poems, photos, and all the creative stuff, they create or plagiarize (yes, this is one big topic of concern which hounds the bloggers. Plagiarism no only consists of copy-pasting of content but also that of ideas too), including the content they write for numerous contests which IB conducts, courtesy the sponsors. Considering the statistics, IndiBlogger has the largest number of blogs from personal category, 8890; followed by technology, 4898; followed by blogs containing the tags, "India" having a number 2263, closely followed by blogs on Politics, numbering 1517 and so on. There are more blogs, on a number of other topics, which you can find here, and a number of other topics, on which people don't blog much, but still are important aspects/topics to blog on. You can choose from topics people already blog on, with the help of IndiVine's tagcloud, the link of which I have shared with you.
IMO, if you're starting a blog, you should choose a topic, you're most comfortable with. This is because, IMO, the level of comfort decides the quality of your posts, and that in turn decides your authority on the topic, which in turn decides your readership, pageviews, and popularity of your blog. There are literally hundreds of topics on which one can blog, the only things required are - dedication towards the work you're doing, some knowledge in the topic you've chosen, willingness to seek knowledge - more of it, and also, an understanding that blogging is not something you do once and you shoot to fame overnight (unless you're doing some really mindblowing stuff or some selfblowing stuff)

, so, you should be ready to fail, stand up and try again. Just make sure that whatever you do, do it with complete dedication, do proper research on something you're going to post up on your blog, because incorrect facts turn away your readers, and an important thing, make sure that whatever language you're using, you keep it gentle and error free, both in terms of language used, spellings, grammar, tenses and punctuation, even if it takes two-three-four read ons before publishing your post for the world to read. Another important aspect is to interact with your readers. Whenever they comment on one of your posts, (IMHO) make sure that you reply back to them, even if it is nothing more than a simple thanks, and be honest with your replies, or comments whenever you are visiting other's blogs.Seems I've drifted too far away from the central theme of the thread, still, I'll let my reply go as it is, because I feel that this could possibly help budding bloggers.

thankyou for replying , its a great advice and infact a full article on it , realy appraising
i have been blogging from last one year although i could not success in taking a little amount f traffic to my blog instead of having 49 posts and 5000 visits because of not writing to a particlar topic , this all happened , so how i can categorize my blog to gain a maximum traffic?
here is a link .. http://passiongenerationskills.blogspot.in/
Hello Mubeen, I don't know whether you already know this or not, but, posting links to our blogs isn't allowed on the forum, except at designated places, or wherever necessary. Kindly do not post link to your blog. If someone wants to visit your blog, they can do so by visiting your IB profile, by clicking on your username, where they can get link to your blog(s).
Well I don't belong to that category yet. I am still in my teenage days and guess what! I am a BIG Blogaholic! I am passionate about fashion, beauty, reviews, and everything girly and chick!

...and of'course, contests are my personal fav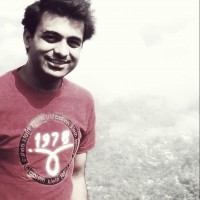 Bhavya Kaushik
from Jaipur


6 years ago
I'm old :|
good

!
---
Sign in to reply to this thread