Indi Rank,Moz Rank,Alexa Rank
How can I get a rank on my blog post on Indiblogger ?Also how do I get a higher rank.Mine was 50/100 and now it shows 42/100??? Why did the stats go down ?Please help someone ,anyone...anyone who has a clue,please reply.Desperate to know :/
Replies 1 to 2 of 2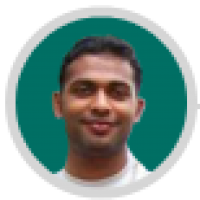 Alex George
from Trivandrum, Kerala


7 years ago
Improve the posting frequency. Also try to get quality backlinks to your blog.
Nima, as you can see in your stats (http://www.indiblogger.in/mystats/) there are a number of factors that are considered to calculate an indirank for your blog. You can get the details on your stats page.
Be informed that most of the stats considered for calculating the IndiRank are based on your blog's performance in the real world. Stats like the Alexa Rank, Moz Rank, Linkbacks, etc, play an important role in getting you an IndiRank. If your blog is new (say any less than 3-4 months old), then, don't worry, the rank would increase as your blog gets popular. Just concentrate on creating quality content for your readers and value your reader's time and you'll do great!
Side-by-side, try doing some SEO for your blog, to increase its popularity, and get it listed on search engines like Google, Yahoo, Bing and such, so that these can send organic traffic (via search results) to your blog. You can look for search engine submission services to submit your blog to these search engines, to get this done faster, although these search engines do visit your blog/website at their own leisure. Participate in blogging and other such forums and try interacting with like minded people to learn from what they do, and how they achieved what they've got. Do visit others' blogs and comment (make sure that you do this genuinely, and not for the sake of commenting, or to get back comments).
Do be disciplined with your blog. By "disciplined", I meant to reiterate what Alex has already told you - Improve your posting frequency, if you don't have one, do make one and stick to it, no matter what goes on.
---
Sign in to reply to this thread