Dream Live - Need your help / advice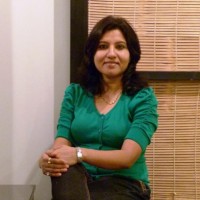 Laxmi Todiwan
from Navi Mumbai


5 years ago
Dear Bloggers
I am writing about Bharadwaj Dayala, the first Indian to go around the world on a motor cycle, He did that in 2006, with his own efforts and finances. He wants to do it again, this time through his project #Dream Live. He wants to use the social media as a platform. Believe me if you hear him or hear about his project you'll connect with it.
I want to do everything possible to help him reach out to the masses and people who are dreamers and have that BIG Dream they want to pursue or achieve. I have found a purpose through my blog. I would love to hear from you all, how can I connect better and reach out to more people. Dream Live takes off on 1st March and in 100 days from then Dayala will take off on his worls tour. I ahve been writing the countdown to countdown since the beginning of this month. You may check my posts. I don't know him personally but connected with his dream.
Bharadwaj Dayala, the first Indian to go around the world on a motorcycle, will show us how to live our own dreams by realising his dream of riding around the world, Dream Live takes off in just 100 days from 1st March 2014,starting with nothing. He'll then help 12 to 24 passionate bikers to live their dream of riding in a foreign country by getting sponsors for them.
Will appreciate your feedback, suggestions... I am not a professional blogger, write only as a hobby but I wan to reach out to people and thus help Dayala in his project.
Thanks!
Best Regards
Laxmi Todiwan.
Sign in to reply to this thread