Is restoration and maintenance of our heritage sites not an agenda?
India has a rich history and culture and we have beautiful heritage monuments are sites which are ill-maintained and ignored by the government. They are not only important part of the country but also can be a good source of revenue. Shouldnt we be taking care of them? Why is their well-being not part of any political agenda?
Replies 1 to 5 of 5
This thread and it's contents seem to be influenced by one of your latest posts, and thus, in my opinion is targeted at Self Promotion, which is not allowed on the main forums here on IndiBlogger.
Apart from that, it's not just the duty of the government to take care of our cultural heritage, we too are equally, or, in my opinion, more responsible for the safety of these monuments, so, we can't entirely blame the government for the negligence and get rid of our responsibility. It's not the government who goes on damaging these monuments of cultural importance, it's we who do that.
And, why should this too become a political agenda? We already have hundreds of agendas which have been politicised and thus fail to get a solution to, then why to add one more in the list.
Yes totally agree it is not just government's but even our responsibility. But the maintenance, cleanliness of the place is the responsobility of government and that is also not happening. And there should be penalities for damaging them, these places should be guarded and regularly restored.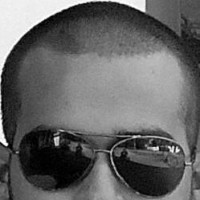 Anunoy Samanta
from Bardhaman


7 years ago
It should be our blogging agenda! Let's educate all educated folks at first not to tamper our heritage sites...
Great to see you bro. Welcome.
Thanks Anunoy for acknowledging it
Thanks bigB Rio!
Most welcome StyleDestino....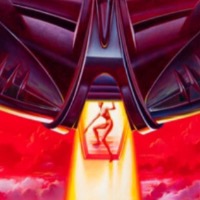 RioZee
from Out of this yEt in this World


7 years ago
Very tough task and our govt. has ministry for it, making money.
Some of the restoration work which has happened in NCR area can be rather called reconstruction.
I agree that it is our duty to not deface the heritage buildings and monuments. But ultimately it is government's key responsibility that it is well-maintained and taken care of. And yes as bloggers of we take responsibility and take the agenda our voices sure will be heard. Except the few very famous buildings like Taj Mahal and Qutub Minar if you visit other places you;d be surprised at the begligence. They are not even cleaned properly and stray dogs and animals have made them homes. There's graffiti and other scratchings on the building, its a shame they are treated so bad and no one is taking any action against it. They are treasures and must be properly guarded and maintained.
In fact if they are taken care of, they would not only bring our country more fame, but can also be a good source of revenue for the government. We muct learn from countries like US, UK and Australia, how well they maintain their heritage sites, even if they have turned into ruins. They have their souvenier stores, cafes and a paid ticket to visit the place.
---
Sign in to reply to this thread