kolkata bloggers meet
we are planning to host a small meet at kolkata.
please suggest ideas and topics for discussion.
Edited 6 years ago
Reason: for clarity
Replies 1 to 3 of 3

can call 9432406339 biswendu nanda
from kolkata


6 years ago
আমার সেল নম্বর ০৯৪৭৪২১৩৭৮৮।
খুব ভাল হয় যদি নিয়মিত আমরা আলোচনা করতে পারি।
বিশ্বেন্দু, লোকফকের পক্ষে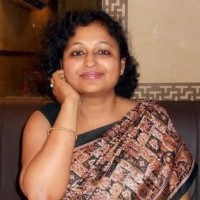 Ananya Das
from Calcutta


6 years ago
Great idea ! When can we meet ?
PLANNING AROUND 29TH OF JUNE 2014
---
Sign in to reply to this thread