IndiRank dropped significantly - Need Help !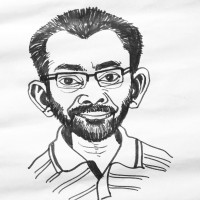 Vijay Kumar Sharma
from Noida


8 years ago
Hi Fellow Bloggers,
Today I realized that my IndiRank for PHOTO JOURNEY blog has dropped from 84 to 72 and not sure about the reason. It seems somehow IndiRanking algo found that blog is being ignored and not updated for last one month, which is not the case.
Can you please advice or think of any reason which may have caused this?
Regards,
VJ
Replies 1 to 5 of 5
There appears to be some problem with your feed : http://feeds.feedburner.com/blogspot/ANQS
It is showing that the last post was made on Fri, 18 Apr 2014
You can force feed update at http://feedburner.google.com/ -> Click your Feed -> Troubleshootize Tab -> First Point
It will take you here - http://feedburner.google.com/fb/a/ping
Enter http://feeds.feedburner.com/blogspot/ANQS
I have done the above thing for your feed but it is not working.
.
.
Try this : Use default blogger feed instead of feedburner
Go to Blogger -> Settings > Other > Site Feed > Post Feed Redirect URL ( Remove the existing redirect ) > Save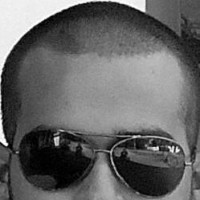 Anunoy Samanta
from Bardhaman


8 years ago
Mine too... any donut? [scratching back of the head]
There is no problem with your feed. Which is the metric which had dropped?
Everything is down Rajni, it's just my head which is above the water level [wink]
Hi even my blog's (theOtherBrainInc.) indiRank has dropped though I have been regularly updating it with new posts. I am able to see indistats till april. Can anybody of you suggest why it has dropped. My last indirank was 67 which is now 63. :(
TIA
You have updated your blog on 23rd April, 22nd May and 31st May. As far as I know, IndiCrawler had crawled the feeds some time before 22nd May. And so, it probably gave you a low score for 'Last Updated'. Check your indi stats. I think you will find a drop in your score for 'Last Updated' with other scores staying the same.
But on my dashboard I can see stats only uptil 14 april2014. On my dashboard it says that the last indirank was updated on 29th may2014. So dont see why in april the stats say everythings good. Also please advise on increasing views & visitors on my blog.
14 Apr on your dashboard = April 2014 and not 14th April
That is what it shows for everyone.
By convention, IndiRank released in month X will be called as the IndiRank of month (X-1). The current rank which was updated on 29th May 2014 is April's IndiRank.
Okay but then why every stat except mozrank says very good? one more piece of advice that I would like to know is how to increase number of visiotrs on my blog?
Your current mozRank is 0, right? And when did you start your blog?
MozRank depends on incoming links and for new blogs, it will be 0.
---
Sign in to reply to this thread