Need Information
Does Indiblogger provides any statistics of posts made on Indivine bases on the categories?
Like in a month how many bloggers posted on a particular catergory, which is the most trended category.. etc.
If available please let me know.
Edited 6 years ago
Reason: By mistake I posted about my blog event, Later I was advised not to do so here. Sorry.
Replies 1 to 4 of 4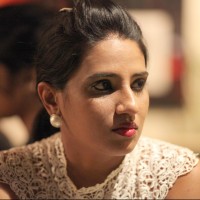 knitha.urs
from Bangalore


6 years ago
Not sure its allowed in the forum or not....somebody throw some light here,,,,,
Oh my God.. Sorry.. Shall I remove it? I am not aware..

Dinesh IP will take care of it dont worry

Hi Vijay,
Will they block me?

I find no option to delete. Should I mail any admin?
No why will they block you

Let it be, they will come and delete it Dont let it worry you, just chill and join indichat for friendly banter
Dont Panic Dinesh....They wont block you for this,Indi is genrous to forgive first mistake


....But if you repeat promoting blogs on Forum they would take such action....You look like a wise man and I am sure you wont do it
Since I am new to the forum, I thought it works the same way as Indivine. Of course I will not post anything again.
I dont know about how wise a man, I am, only others who knew me can answer it! But I am sure I am a Novice here :) Thanks Knitha, for clarifying.
---
Sign in to reply to this thread