Does putting badges n having back links hinder chances in getting Adsense approv
My blog is 6 months old.... I want to know whether putting badges such as of Indiblogger or blogadda & writing back links - in various contest hinder the chances to get approval from Google Adsense. Or it increases the chances..... Please share your views.
Replies 1 to 5 of 5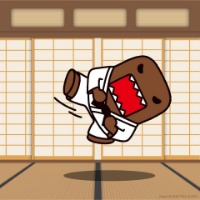 The Sorcerer
from Mumbai


6 years ago
I doubt that. But I would have a separate page called awards and recognitions (or something like that) and add them over there, rather than having it on the sidebar. But that's just me.
Interesting point... and now I no links or badges in the sidebar of my blog. Thanks. :)
I don't think it would hinder your chances. As Sorc said, put all your badges on a separate page and link to it from your menu. This may give a positive impression to the reviewers.
Do not put too many badges in your sidebar. It makes your site look ugly for the reviewers.
A separate page for these triumphs is a great idea... might do this tomorow. Thank you.
Thanks to all for replies, so all suggest pages. So i will put badges in different page. But one or two badges will be ok I guess.
Thankyou everyone for your suggestions. I shall follow

What I have also done sometimes is to put a 'victory' badge at the end of the post... so whenever i happen to click and go there even I'm reminded of its glorious past. :) But I think all the badges together in a page consolidates a blogger's triumphs rather well.
---
Sign in to reply to this thread