Bloggers wanted for Indian Super League Fan Blog? Ramachandran Ramasamy
from Chennai


5 years ago
Hello Indian Football Fans,
I have recently started a fan blog for Indian super league. I am looking for Football fans to write articles, Match Reports, Reviews etc.. for any of your favourite ISL team. ISL is being launched within a month.
Please contact me at ISLfanworld@gmail.com
Regards,
ISL FAN
Replies 1 to 3 of 3
I am a Sports Nutritionist and can provide you with a guest post on Fuel for Football, as that is my forte. Lemme know if you are intrested for the same. 
You can check out my website:    www.dietofadietician.com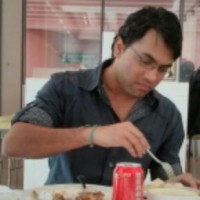 Siddharth Muzumdar
from Mumbai


5 years ago
Are you asking for guest posts or for a regular writer? Is this a job or just a casual blogging activity? I have done this as a freelancer earlier and I would be interested...
---
Sign in to reply to this thread