Will review blogs and write introduction for blogs for better Seo and marketing
Interested people can write me a mail at snehschandel@gmail.com with their expression of interest.
You can put these posts on your blogs with a back link to mine.
#socialexperiment
Replies 1 to 3 of 3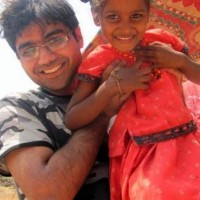 Madhur Chadha
from Hyderabad


7 years ago
Basically another form of You scartch my Back..i scratch yours 
You are basically looking for backlinks from various blogs..correct? 
#NotCalledSocialExperiment 
This is better than unauthorized back linking I suppose, because I do have a lot of backlinks but mostly because other blogs have lifted photo from my blog Hunky @ NexGenBikes.com
from Kolkata


7 years ago
Some one please help me understand this concept !!
I didnt get the point here 

As far as I understood, he is offering to write a blog review of your blog, which you'll put on your blog and give a backling to his blog.
Apart from link exchange, any other benefit ??

This is a endorsement of a type, similar to ones you see on LinkedIn.  It gives a better introduction to your blog as well and may help you present a bit classy
Why not give this a try if It means doing something new. I am always open to trying new stuff and haven't encountered this practise anywhere, apart from friends sharing opinion on blog
---
Sign in to reply to this thread