Connecting your blog to Google+
Has anyone done this? Changed from Blogger to Google+?
They do list the following information
Your public Google+ profile will replace your Blogger profile
Your profile gadget will show information, including your common name , from your public Google+ profile instead of your Blogger profile
Your posts and comments will link to your public Google+ profile
This change will affect all your blogs: .....blah...
Information on your Blogger profile won't be transferred to your Google+ profile, so copy your Blogger profile information to your Google+ profile before switching
But does it make a difference to how we manage the blog?  
Replies 1 to 6 of 6
I don't want to change from a familiar environment, in terms of managing my blog.  Then does this affect the other third party widgets, like sitemeter etc?  
I guess what you're trying is to link your google+ profile page with your blogger blog. I guess nothing changes, except the fact that your blogger profile (author profile) will be replaced with your presonal information you have shared on your google+ profile, like your complete name and About you details, and other such details. This negatively affects if you write under a pseudonym, like I do. You will lose the pseudonym, for all blogs associated with your google account.
You will be able to post your blog posts on Google+ as well, beyond posting the same on your blog. Other ways to manage your blog and the blogger.com dashboard remain the same, I believe.
You need to copy your About Author details from your blogger profile before switching, in case both the details are not same on google+ and blogger profile and you want to keep the about author details from your blogger profile.
Thanks for the detailed reply CK.  I've clicked on the Google+ option in the blogger dashboard a few times now but have always chickened out.  I already have the Google+ widgit on my blog to let me publish to Google+.  I guess they are just trying to move us to Google+ instead of staying on Blogger.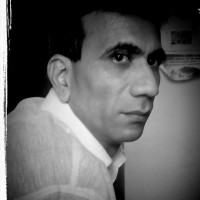 Vijay Prabhu
from Mumbai


7 years ago
Connecting to G+ helps a lot in SEO, Google shows the G+ pages on first page other than that I think G+ is heading the Orkut way 

That explains why they are trying to move the old blogging accounts over then.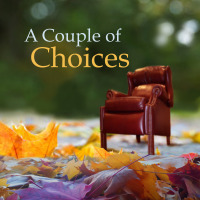 SloWord the Author Playwright Blogger
from the Tundra


7 years ago
Connecting WP to G+ is really easy using the Publicize feature. The only thing is my posts are published privately to G+. Then I have to sign in to G+ and share with Communities / Public etc.
Blogger has some good widijits that let u do that.  I didn't want to lose my dashboard primarly which is why I asked.
I think this G+ connection was an attempt by Blogger to popularize G+ in the early days. The only advantage I see is auto sharing of our post links from blogger to G+. The G+ comments are not my favorite. I don't think the dashboard would change or your posts will be posted in G+ or anything. It just connects Blogger & G+ and gives some additional features. 
But does it make a difference to how we manage the blog?  
Switch to a Google+profile and explore things yourself. 

If I switch to a Google+ profile and change my mind, can I switch back?

You have the option of reverting to your Blogger profile for up to 30 days after you make the switch. After 30 days, your Blogger profile will be deleted and if you want to switch back, you will need to create a new Blogger profile.
Source: https://support.google.com/blogger/answer/1375600?hl=en
---
Sign in to reply to this thread