My first eBook on India's youth - reviewers are welcomed
Hello fellow bloggers!
I'm absolutely delighted to share with you all that my eBook on India's youth got released today and is available currently on SmashWords and will soon be available on the Flipkart and Amazon websites. 
IndiBlogger has been a great platform for a young blogger like me and I've found various bloggers who've been of great help to me, with their advice, constructive criticism and most of all their support in helping me continously write better and better and on topics of significant importance. 
Hence the idea of writing on India's youth came to my mind a couple of months ago and since then I rigorously started working on this project. My eBook "best.generation.ever." focuses on today's India, the very India where the54% of the population is "youth". 
Amidst the driving factor of writing the exceptional achivements of young Indians, I've also given equal importance to highlighting some of the obstacles in it's way which are stopping it from seizing it's true potentiol and therefore, I also emphasize on the ahead for young India to truly make India - a force to be reckoned with. 
I therefore welcome the members of IndiBlogger to please read my eBook and either IndiMail me or email me on - Aditya_J6@rediffmail.com and I shall very delightfully give you a 100% discount coupon to buy and read the book and let me know your views. 
Again, thank you IndiBlogger for providing young writers like me the perfect platform to enhance my writing skills and this platform is one of the major reasons as to why a 17 year old like me has been able to publish a ebook on young India. 
Edited 4 years ago
Reason: .
Replies 1 to 5 of 5
For those of you interested in reviewing the book and would first like a summary of it before you give your worthy time in reading this book, you can check the book now available on GooglePlay and Google book stores. 
I'm not sure if posting the link to my book is allowed as per the IndiBlogger's rules but all you need to do is search "best. generation. ever." on google play and you can know more about the purpose behind the book and the basic concept of it.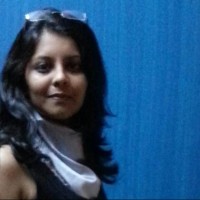 Oindrila De
from Mumbai


4 years ago
I just finished reading your book, Aditya. I would like to congratulate you on your effort! 

The thoughts are lucid and quite mature comng from a 17 year old. I will shortly write a review on my blog and share the link with you. Thank you for the ebook!
Thank you, Orindrila De. I'm glad you liked the eBook. I'm very excited to read your review of it.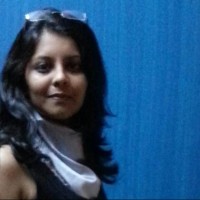 Oindrila De
from Mumbai


4 years ago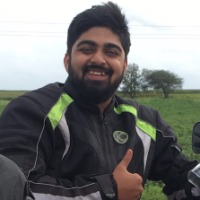 Hemal Shah
from Mumbai


4 years ago
Locked.
@IndiPolice should this thread be deleted for SSP?
---