Can we enhance interactiveness in IndiBlogger platform?
I luv IndiBlogger and I am here since last one year. I could connect with lot of fellow bloggers since last one year.
But I miss two things on this platform. 
1st thing: I miss acknowledging others instantly when they promote my post.
2nd thing: when somebody from my network posts, why can't I get instant notification, the way we get, when someone promotes our post?
I feel, these instantaneous interaction which in fact becomes real time communication, would strengthen the bond with fellow bloggers further.
Replies 1 to 8 of 8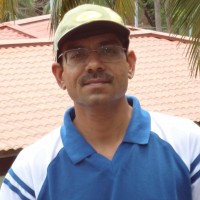 Saket Kalikar
from Visakhapatnam (A.P.)


4 years ago
+1 for your suggestion on getting instantaneous notification when someone from my network posts.

Not in favour of making  'instantaneous acknowledgement through IB upon getting votes. What do you mean by 'acknowledge'? If it is voting back, then it helps nothing but back-scratching, and it is alreday there. 
I don't know, if you you meant a 'Thank You' note. But you can anyway send an indimail thanking them. 

Thank u Saket for writing. U r absolutely right. I meant 'thank u'. But as u said, we can send indimail. I personally many times not able to say thank u to each and every fellow blogger who take time to go through my posts. It is not at all about voting. But as u said, I would start using indimail more frequently. Thanks
You'll start sending an Indimail to every person for every post that they promote? :o Many may not like it :s
I think you mayn't be able to send someone an Indimail unless he/she is already in your friendlist. 
Thanks Ranjith and Amit. I think, I could not make myself clear. I am aware that I can contact others only when they r on my network. And it is also not about sending indimail to each and everybody when they promote our posts. Renjith, u said it rightly that everybody may not like. I am trying to say two things: 1. Can we get intimation, when someone from our network posts. 2. A comment column like Facebook where instant communication can happen, something like what we r doing at the moment with this reply box.it was just a thought of mine. 
Regarding the notifications, I can't say much about it as that is only possble if the codes of the profile page are changed and that can only be done by the coders of IndiBlogger. 
But you can still find and read posts of those who are in your friendlist.
1. Go to your dashboard
2. On the right side, you will see "Posts from my network". Click that and you will find all the latest submissions of those who are already on your friend-list 

Yes Amit... I do this generally. But I was looking forward for some shortcuts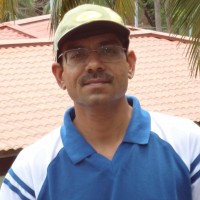 Saket Kalikar
from Visakhapatnam (A.P.)


4 years ago
If providing a live vomments column is too much for IB at present, may be we can have a 'Thank You' button in the mail notifying me, pressing which will send a mail to the promoter of my post notifying him /her that I am overwhelmed/  in tears to find that they actually read my post and promoted it.

The most popular method of thanking- clicking on their profile, finding their latest post, reading it, and then promoting, requires too many mouse clicks.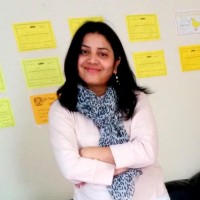 Uma Maheswari Anandane
from Karaikal


4 years ago
Hi Bindu,
Kindly check your "Email Alerts" in your dasbboard where you can tick " IndiVineSent if your posts gets promoted."
This will probably solve your query No. 2 :)
Thanks Uma. I do get alerts when my post get promoted. My suggestion was different: when any blogger from my network posts a new topic, is it possible to get notification? 
---
Sign in to reply to this thread