Some one is stealing my domain name Hunky @ NexGenBikes.com
from Kolkata


5 years ago
It seems I am getting robbed of my domain.
Some one, possibly my registerer has hijacked my domain by changing the name server..

Check this -> http://whois.domaintools.com/nexgenbikes.com
I have logged into my BigRock account and there everything seems fine. Name server is showing my own, other domains under this account is also not effected, but just this one, which matters the most is been hijacked !!
Opened up a support ticket but no answer till now from BigRock..

Edited 5 years ago
Reason: error
Replies 1 to 7 of 7
Name servers are being shown as
Name Server(s) NS1.DIGITALOCEAN.COM (has 139,559 domains)NS2.DIGITALOCEAN.COM (has 139,559 domains)NS3.DIGITALOCEAN.COM (has 139,559 domains)
They are right, aren't they? 

Ranjith how is this possible any explanantions please
First tell me what happened and then I will give an explanation. I don't find anything abnormal. 

Are chori kaise hua. It is showing as Sourav. I think it is the reseller from Digital Ocean
Its opening 

http://prntscr.com/771csy ye lo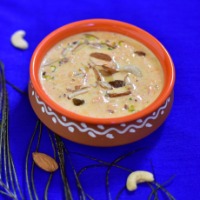 Amit Pattnaik
from New Delhi


5 years ago
http://prntscr.com/771csy
Hey Hunky, feel sorry for the problem that you have got into and I hope it gets solved soon. But I wanted to point out a mistake that caught my eye. Upon going through the screenshot that Vijay has shared here, I saw this typo.. it's Chandipur (falls near Balasore), not Chadipur Hunky @ NexGenBikes.com
from Kolkata


5 years ago
Hello,
The problem was with the Name Server of the domain.
What Rajni said in first post, that are the correct server address and should be there but it was changed to some wired addresses.
@CK..
Apart from the NS entry, rest of the Public WHOIS record was intact.
@All
It took BigRock more than 12 hours to reply back with explanation that some technical glitch effected certain customers and I was one of them hence NS entry went heywire.
They have rectified the error but since its relating to DNS, website will continue face issue as the NS entry changes takes effect (once of that error and then again correct one).
That is the reason some of you can open it, where as some cant till their DNS cache is updated with the correct one.
I am feeling something fishy here as it seems BigRock may have faced attacked some short of as otherwise why or what can cause this technical glitch.
In the end, I am the sufferer since will be losing out of visitor..
---
Sign in to reply to this thread