Bloggers Meet in Pune
Replies 1 to 3 of 3
When & Where? Location: PuneSunday August 9, 2015 - 4:00 PM to 8:00 PM
Seats left: 49
The Venue
Suggested venue:11 East Street Cafe11 East Street, Camp, Pune
Landmark:
Theres a big Red London Bus as the entrance
Its been some time since the last bloggers meet has been conducted at Pune. So, on the second Sunday of the next month, 09/08/15, lets meet up and get to know each other a bit. Suggestions for locations are welcome.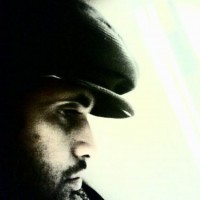 Narasimha Sharma Veturi
from Hyderabad


6 years ago
Every city is having a Blogger's Meet except Hyderabad

You arrange one in Hyderabad and send a mail to someone (I don't know the exact process, but this doesn't look like the regular sponsored meet)
Mr. Vineet Rajan of the IB team is attending this Pune Meet ...so may be ...
---
Sign in to reply to this thread