Bloggers Meet at Pune
Kaustav Sen
from Mumbai


5 years ago
Hi there all,
A bloggers meet has been planned at Pune, on 9th of August. The aim and objective is to get to know the other bloggers in the area, and make friends. Which, in turn helps with better exposure of our own blogs and open up some opportunities too. We plan to meet at 11 East Street Cafe. Kindly spread the word, and more importantly, please do join.
Hope to see you there. Kaustav 
Replies 1 to 1 of 1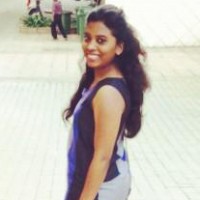 Shubhashree Patra
from Pune


5 years ago
Finally a meet at blogger's meet at Pune. Looking forward to it!
---
Sign in to reply to this thread