Guest Blogging: The Photography Blogger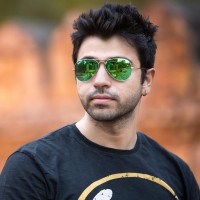 Kunal Malhotra
from Noida


4 years ago
Howdy Bloggers!
Reaching out to all photography enthusiasts out there who are interested in writing a guest blog post on 'The Photography Blogger'.
If anyone is interested, do let me know in the comments below. :)
[[ No SSP. Follow the rules ]]
Happy Clicking :)
Replies 1 to 2 of 2 Prashant B
from Bangalore


4 years ago
I am interested. DO check my profile and let me know.
Hi Prashant, kindly add me, will mail you further details. :) Prashant B
from Bangalore


4 years ago
---
Sign in to reply to this thread