Locked Out of wordpress.com site - How to get in touch with wordpress.com suppor
All of a sudden, I find myself locked out of my wordpress.com admin site. Means I am not able to access admin panel, comment or post anything. I tried recovering my password, but I get this message from wordpress.com 
I'm sorry, but we weren't able to find a user with that login information.
Does anybody know of any email id or contact no to get in touch with wordpress.com support? I tried searching but couldn't find any. 
Replies 1 to 8 of 8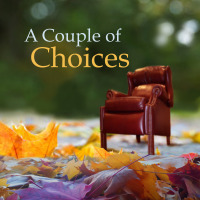 SloWord the Author Playwright Blogger
from the Tundra


5 years ago
https://en.forums.wordpress.com/topic/im-locked-out-of-my-own-web-site?replies=3
hope this helps
Thanks SloWord, I checked this but no. , it doesn't recognize my username or email id. As a result I can't even write to their support forum. Need a email id or a contact no. to get in touch with the wordpress.com support.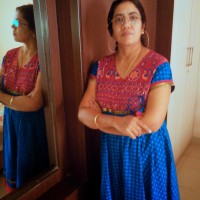 Sunita Sriram
from Bangalore


5 years ago
 Check this out Somali
in response to the topic "locked out of my wordpress.comadmin site.":
 

Hi adsunsri,

If your friend doesn't have access to her account or forgot the password, she can request a new password over here.

Please follow the instructions carefully. She'll receive two separate emails during the reset process, so make sure she reads them both. If she doesn't receive the emails right away, she has to check her spam folders as well. The confirmation emails can get caught in them sometimes :)
Thank you Sunita for the link. 
I wrote to wordpress support on the email id help@wordpress.com. 
Requested a new password and reset the password. The problem is partially resolved as I can now login from another device and also from incognito mode, which is still cumbersome. 
Clearing the history and cache of my laptop hasn't solved the problem. I am following up with worpress support and hopefully will receive some instructuctions. 
Thanks a lot again for the concern and for sending me the mail. :)
Yes I cleared browsing history, cookies and deleted cache. Still somehow it is not detecting the input to the login form from the browser. I will wait for another day and then maybe uninstall and reinstall Chrome. 
The problem is resolved now. Apparently one of the Chrome plugins was causing the problem. Wordpress support siggested that I disable all Chrome plugins and then try to login. The solution worked. Thanks to all for your response. 
Aha! I had the same issue this week.  But instead of disabling all plugins I just launched private browsing or Incognito Window as Chrome calls it and it worked.
That is because by default all browser plugins are disabled in the incognito mode. So replicating that in the normal mode gets wordpress working in the normal mode. 
oh god I am facing the same issue from last 2 days...let me try the workaround.
Good to know that you're able to login. :)
---
Sign in to reply to this thread