address of venue for BNLf
Nimisha Garg
from ABC


6 years ago
Hi All,
what is the address of the venue ? 
Replies 1 to 5 of 5
It's mentioned on the homepage of the bnlf website.
THE LALIT, MUMBAI
OCT 31 - NOV 1, 2015
9:30AM - 8:30PM
I think he means road no. Gali no. Etc.
Oh, The Lalit didn't tell me the gali no., street name, and locality. 

Anyways, if you try asking the autowallahs in Marathi, they might be able to take you at the venue. But beware of MNS and Shiv Sena goondas, they are always on the lookout for people from outside of Maharashtra, particularly, those from UP and Bihar. And now since they have got a fresh stock of black paint, they have become much more lethal.

I know marathi as well, no problem. I been in mumbai for months.
To commemorate my mumbai visit Maharashtra government has shown a gesture of goodwill and reinstated the dance bars as well. :D
I think the matter is in the supreme court. 
No matter Rio.  There will be no dance bar, but you can dance next to a bar and that's the next best thing! 

well, we will have a jamsession party at bnlf itself.:D
Hi Nimisha, hope this helps...
The Lalit,
Sahar Airport Road, Andheri East, Diagonally Opp. Leela Hotel, Navpada, Marol, Andheri East, Mumbai, Maharashtra 400059 thelalit.com 022 6699 2222
thanks a lot Anks . See u in BNLF meet :)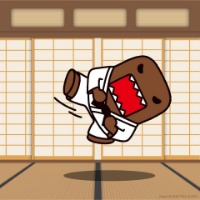 The Sorcerer
from Mumbai


6 years ago
There are so many people with the name 'Lalit' so it's best to know which Lalit. Oh wait, "The" Lalit. Yeah...
---
Sign in to reply to this thread