I need contributors for a Tech Blog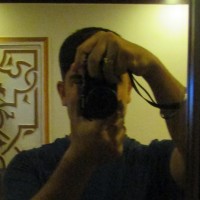 Rishie
from A Dilliwala who is back in Delhi


4 years ago
First of all - to Moderators: I am not sure if this post is against any IndiBlogger policy or not. Hence, would request moderators to please confirm.
All,
I have started a blog on Technology, Internet and Startups. It is called RishieNama (search this term on Google and you should find the URL or you can see that in my profile. It is relatively a new blog with limited posts. 
As I want / plan to grow this blog to a really awesome blog in Tech / startup related blog, I need a few contributors for this. Honestly, this is not a Hiring call. I need genuine contributors who can contribute for their will to write about technology and stuff.
Please read the 'Contribute' page on my RishieNama blog to know further.
Thanks for reading!
Rishie - dhakkanz
Sign in to reply to this thread