How Guest Posts work?
Hello Friends,
I always wondered if I can get some guest blogger to write in my blog. But I am kind of not so clear about how the process is.
So can anyone brief me about it. And anyone interested to add/contribute to my blog can also reply.
My blog: http://andyzduniya.blogspot.in/
Replies 1 to 5 of 5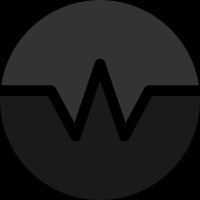 Morish
from Jamshedpur


4 years ago
I had wordpress, blog, blogspot.. blogs I was writing, never added any one to my blog and I am not writing for anyone ..but I know how it works. You have blogspot blog, where you can add users and they will write as you are writing on same blog. You just tell them what topic is allowed, their posts will be in draft until you make it live.
I am not sure about you, I think this is what you are looking for.
Blogspot-settings-basic- (Add authors under Permissions category)
Hey thanks Morish.. 
the particular point I am looking here is, is this mutual linking to support each others blog traffic/posts, or does a guest author charge you for writting for others blog I want to know.. 
I am really happy if anyone wants to add some content in my blog to mutualy link our visitors traffic to each others blogs Srikanth Ramakrishnan
from Mumbai


4 years ago
Heya Anand, it works both ways.
Some people do guest posts for free. I do them for free myself. All I ask in exchange is a link to my blog on the post. Some people pay to do guest posts because they want to be noticed on a top blog. Some people get paid to do guest posts because the guest poster adds more value to the blog. It works in many ways and the best way to understand the process is by trial and error.
Thank you Srikanth and Morish... both your inputs helped.. 
Anyone interested for quest post on my blog, please message me to my inbox.. :) Srikanth Ramakrishnan
from Mumbai


4 years ago
I'm glad to be of help. :)
Have a great day, happy blogging.
---
Sign in to reply to this thread