Social Media & Blogging
I would like to discuss on importance of social media in successful blogging.
Replies 1 to 7 of 7
Social media is having great impact for any site. Idea is to get traffic on your site. The more you promote your content, the more you'll be able to drive traffic. Its all about being global. In early days it was really tough to present or promote your content door to door but due to social networks it becomes very easy to manage your content and share with target audiences. You can connect with same niche people and get benefit from their knowledge and strategies.
Because of traffic driving from top social channels, it leads to increase ranking also for search engines which directly propotional to more organic traffic and revenue. Dont miss social media.
Good point, Deepak. While I agree with most of what you have described, I am looking for some impactful personal experiences from audience here who have made it big using social media. In my case, I have recently launched my first poetry book and social media presence and reach has worked wonders for me in terms of reactions and engagement. Even my revamped website has got more hits and soon compared to my previous blog just because of promotion through social media. I have been into social media since the last 8-9 years in terms of exploring, experimenting and analyzing performance. Srikanth Ramakrishnan
from Mumbai


6 years ago
Social Media, like all other things, works selectively, and when it does, it is brilliant.
I will just point out to two instances in the past, where it has helped me out:
* Case 1: I had written a short story titled Sherlock's Day Out. Among the various places where it was shared, it was shared on StumbleUpon. It was upvoted by my friend, and then by several other people, and in no time it hit 650+ stumbles. This translated to loads of hits on the blog with the article hitting 5k views in a single day. This is hasn't happened again, but my subsequent submissions to StumbleUpon have got me around 50+ hits per article.
*Case 2: I had written a listicle on Smart Cities, with a focus on Amaravati in Andhra Pradesh. I looked around on Twitter, and shared it appropriately, using hashtags such as #SmartCities and #SunriseAndhra. Someone caught the link, shared it on their forums, someone on Facebook, where it got 60 odd likes [ShareTally tells me this]. This article alone has caused my blog to cross the number of hits December got, in the first 10 days of the month.
Lessons learnt: Social media is important in getting traffic. However, it may NOT always work in the way we expect to. It may strike gold in the least expected manner or fizzle out completely. Don't expect it to be the best way to gain traffic all the time.
True Srikath, Social media is a great way to reach audiences. Rest depends on content and requirement. Sometimes when it reaches to correct audiences then it converted to your blog traffic. sometime it may not.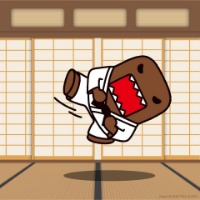 The Sorcerer
from Mumbai


6 years ago
It's a hit-and-miss. When social media websites like Facebook which depends on people putting and sharing content charges to share content to your own community base, then it's just plain stupid. I haven't tried Twitter that much, but I feel Instagram is much better to build hype. But it largely depends on the content. For many, getting noticed via a search engine is the best especially if its content where people search to know/learn. If it's something that people want to be inspired from, social media is probably a good idea, but having an Instagram presence is pretty neat too. Eventually, its best to build a subscriber base. Youtube, email or having your own forum type community-base. It's difficult and managing your own community base in the long run is a task in itself, but in the long run this is much better. I've seen Youtubers start off by having facebook groups, then shifting the people by encouraging them to join their newly made forums. 
People see only page views, but what they should look at is also bounce rate and average time on site. If the latter is very high and former is very low, then no matter how many pageviews you get in average you're doing something wrong.  
@Srikanth - Brilliant examples and insight. Thanks a lot :) 
@TheSorcerer - Yes, very well said. As we observe, newer social media platforms are popping up every week or month and to capitalize on them is very important. Instagram, is taking up the next level role for advertising and gaining reach and audience. But in my opinion, facebook and twitter won't die any time soon as they own a lot of inventory. Also, yes if the bounce rate and average time spent is less, you are doing something wrong. I agree totally, need to then work on the kind of content you put up to gain traction. :) 
---
Sign in to reply to this thread