Need help in setting new coupon site
Hi friends,
My friend is trying to start a coupon site and asked me to help. I never worked on any coupon site. I am having few queries around this. Could you please help me with these.
As per my understanding following should be steps:
Get domain & hostingI am good with this.
Finalize any good themeCould you please suggest few free themes for coupon site?
Get Affiliates & CouponsI am completly new to this. Could you plesae help which all affiliates we can register? Can we register prior taking domain or domain is must before getting affiliates?Will I get any list of coupons or I need to login to affiliate site and manually get link for each product and then list in my site?
Plugin:Is there any good plugin to manage affiliates links or to extract information from affiliates
Replies 1 to 3 of 3
You can check out from dozens of free themes, if wordpress is the platform of choice. Do make sure that you choose a responsive theme, for example, one based on Bootstrap.
For Affiliates, you can register only after your site is up and running. In a number of cases, like Flipkart Affiliates, they ask for the website you will be using your Affiliate link on. As for coupons, I think you will have to scour the web yourself for coupons. Can't say this for sure though.
As for affiliate links, most often, you will get an affiliate code that is merged with the URL of the item that is being purchased. If the person using the URL purchases from the link containing your link, you will get paid the commission.
I hope that helped a bit.
Great, thanks dear. I'll go step by step and will share challanges and solutions as well. Thanks again :)
Hi Deepak,
If you need help with affiliate link management, knwoing best affiliate networks for coupon sites etc. get in touch with me. I'll try to help you out as much as I can. Send an indimail & I'll reply back to you.
Hi Shravan, I am not able to select your name in indimail to box. Am I missing anything?. May be you need to add me in your network.
Yes, both of you guys need to add each other to your Indiblogger Network by visiting each other's profiles, to be able to send IndiMail to each other, if you already haven't added each other to your network.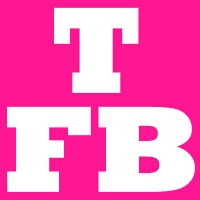 The Fashion Blogging
from Delhi


6 years ago
Hi Deepak...
To develop a coupon site and manage is something you need to be good in your analytical and research skills. I had run a coupon website for more than 18months and i well aware with this type of business. I am sure my experience and knowledge will be helpful to you for starting coupon business. The first thing you need to do is register a domain. Please keep in mind while thinking or selecting the domain name, do a proper research on keywords relating to coupon sites and then go for a good domain name. For more details you can Indimail me.
---
Sign in to reply to this thread