Marital rape: What do you think, is it relevant in India?
Indian Govt's official response on this issue came today (one news source). As per them,""It is considered that the concept of marital rape, as understood internationally, cannot be suitably applied in the Indian context due to various factors...."
So what do you think, is it a bad take by Govt? Should India seriously consider a marital rape law, or do you think it is not relevant for India. Just wondering what other fellow indibloggers think about the issue.
Replies 1 to 3 of 3
1. No other law is misused more than the ones made for protecting women.
2. Guilty but mighty men will always find a way to escape,  and croocked women would continue to use the laws to victimise good men.
3. Innocent women and good men would always suffer in the current set-up.
4. The above is true for any other laws, but there is one difference. In other situations, a person is considered innocent till proven guilty. In case of gender related crime charges slapped by a women against a man, the society, media etc.  perceive the man as guilty till he proves himself innocent. This overwhelming perception of man being a 'devil' has a potential to affect the court's judgement too.
5. In our contry, since the enforcement of  women-protection alws is very poor, the lawmakers (and society) have tried to compensate by making them heavily tilt in favour of women (eg. Anti dowry sec 498). This leads to their misuse.
6. We must understand that making laws more and more powerful and one-sided is not a substitute for effective and judicious enforcement.
7. Crime against men is not society's priority. That's why a male victims of physical sexual assault do not draw as much attention as the female victims. 
8. In opinion, marital rape deserves to be treated as a punishable crime. But it would be unfair to make a judgement based solely on the woman's statement. It is a challenge for the judiciary and forensics to determine whether the act was forced or consentual. Since this challenge is too hard, the society tends to take the easier path to arrive at a judgement, 'believe what the woman say''. This should not be done.
That's a very powerful way of putting alternate view Mr Saket. Pretty mature way of looking at the complex issue. Really impressive. Thanks for putting your views :) Moreover, I think there is already a law for "Domestic violence", so I wonder if forced sex can be treated under domestic violence. If yes, then still there will be a way to handle that.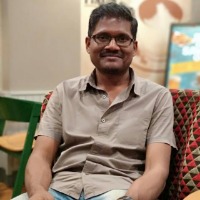 Saurabh Singh
from Allahabad


6 years ago
Obviously not. It is only an extension of sexism.
If woman denies sex with her husband it is treated as violation of fundamental rights and if husband rape her than it is her moral duty to not to treat it as rape , after all it is done by her lord.
Why won't society understand that the rapist is not a human of sound mind wheather he is husband or stranger. He should be treated harshly so as to make it as an example for sound mind people.
Ok....there may be a fear of misusing this power but atleast dont announce that strict rules cannot be framed just because society don't wants. This shows that according to some people society is male dominated and will always be irrespective of any level of criminality it prevails. An ideal society has no gender biasing.
Saurabh: The logic given by the concerned minister does really look lame, however I think there really are some serious issue to be addressed before we go ahead making more strict rules for anti-women crimes.
The forum page shows there are 11 replies to this thread, whereas I can see only four here

Did some bug eat the otehr seven replies?

Yes, I too wondered about the same last night. The count is right but the comments are gone. Actually, a set of comments have vanished. They were the comments by @TechChumz and my replies to her comments. It looks either she requested her comments to be removed, or there is a bug indeed. Only she can answer this :)
Yes. And the comments from TC were very interesting and important. Wonder what caused removal of these. Those weren't offending or something like this.
Well one  has a right to exercise one's freedom of expression and also one's freedom of non-expression

I think her comments are not visible because her profile is deactivated or delted from indiblogger. If you click on her profile link, it leads to a dead link. She can be searched by putting her username in the search box, but her profile can't be accessed. IndiPolice guys may be better equipped to solve this mystery :)
---
Sign in to reply to this thread