An SEO warning to Bloggers Publishing Product Reviews - Google Update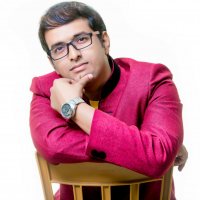 Sourav Ghosh
from Midnapur


5 years ago
You should take this very seriously, if you publish product reviews in your blog, specially if you do that in exchange of some form of remuneration.Official Guideline from Google Webmaster Central Blog: https://webmasters.googleblog.com/…/best-practices-for-blog…
Via Search Engine Land (http://searchengineland.com/google-tells-bloggers-to-disclo…):
When you are given a product for free, and you write about the product, Google wants you to do three things:
(1) Nofollow the link, if you decide to link to the company's site, the company's social media accounts, an online merchant's page that sells the product, a review service's page featuring reviews of the product or the company's mobile app in an app store.
(2) Disclose that you are writing this content because the company gave you the product for free. Google said, "Users want to know when they're viewing sponsored content," and sometimes there is a legal requirement to do so.
(3) Create compelling, unique content so that it adds value beyond what is out on the web. Google said you should "provide exclusive content that only you can create due to your unique expertise or resources."
Covered at StweArt Media blog: https://stewartmedia.biz/an-seo-warning-to-bloggers/
"Google have issued a warning to bloggers. The warning is aimed at those bloggers that willingly review products for companies in exchange for a backlink to that company. From now on, if you issue a backlink it has to have a 'nofollow' tag around it."
" ... if the blogger forgets to add the 'nofollow' then Google will punish both the blogger and your brand. Both pages will be penalised."
Search Engine Land, ProBloggers and other industry experts are sharing about it in their tribe. So I guess it's pretty serious. 
You should take this very seriously, if you publish product reviews in your blog, specially if you do that in exchange of some form of remuneration.
Replies 1 to 5 of 5
Touchy topic, but I can understand why Google is doing this. it's unfair to generalize but micromanaging at that level is not feasible as well.
99% of the stuff goes back to the companies who then send it to other publications, journos and bloggers. There are some bloggers who actually do buy their own hardware and review it. Ads don't earn enough money to run websites. Hence, affiliation is needed. Even in my case. Benchmark software aren't cheap. Some are as high as $1,000. I know most use pirated ones but you will never get optimizations for every new architecture that comes out. I am planning to buy stuff for video review voice-overs and podcasting and it's insanely expensive. Companies only let you keep things if there's an ROI. There are a small number of review sites who do get to keep, but that's usually for components required to do detailed comparison - like A Vs. B or "Under $500 PC Setup". Don't even try selling it. At one point, Youtubers from Europe sold a very expensive graphic card for a 'second hand' price, this resulted in companies filing a case against the YouTuber and even making him give back the specific review unit. Just because you get to keep it, doesn't mean its yours. "Review units" and media samples come between pre-product and retail units. While media samples are usually the same as retail minus packaging and content differences, they will always be company property. When they give a review unit to you, it is still the property of the company. Only when they give you something as a gift is a gift.
This mess is created by those bloggers who write reviews out of thin air without the product in-hand using product description and specifications, then put affiliation links. Many of them have a bad practice of dividing sub-sections of reviews "First look", "Impressions", "Unboxing" "User experience" and then "Review". The stupidity continued by the mainstream media as well. You can't blame Google for it. Don't even get me started about 'bloggers' who have written reviews (thin air and by taking review units) to win contests done by the same brand- which is a conflict of interest. Unfortunately, most bloggers don't want to understand the consequences of such actions, just so that they can win something out of it.
It's not really a big problem. In a way, it good. Those who just want to know the basic stuff about something, they just put up the product's name. Those who usually want to read reviews typically put the word 'review' after the product's name. Genuine reviewers will be least bothered. Readers read reviews from trusted sources. This will be a problem for newer review website and those shady writers. What's unfortunate is that newer review websites will get generalized.
I've also seen in blogger and PR facebook groups where marketing folks put up notifications that they will provide free food in exchange for zomato reviews- and in some cases- goodies and money as well. User review platforms have started noting down such bloggers and will be creating a blanket ban list to avoid conflict of interest writers in their platform. At least, Google notified it in everybody's interest. Companies like Zomato will not because it's not as big and versatile business like Google where they can have that approach. Bloggers should have some restraint and have their own ethical code of conduct. I remember that few years ago when an Indian tech blogger signed up with Samsung as a promoter but appeared to be shocked when he was asked to wear a t-shirt and stand at the booth for an expo in Germany. Ultimately, it was his fault because he didn't notice the word 'promoter'. Nothing is free lunch. Of course, some bloggers wouldn't mind that in exchange for a free trip to GDC. For many, it is a conflict of interest. Heck, there was a time where wearing a brand t-shirt or having stocks in their companies was looked down as a conflict of interest.


Mind you, nothing wrong in putting affiliation links, unless you are writing a review with no product in hand, plagiarising from other review websites or doing it with the purpose of getting money from a product with high commission rate even if the product is actually bad. Those who do product reviews in exchange of remuneration should be looked down upon.
Thanks for sharing your views on this. I shared this particularly for popular bloggers who publishes genuine product reviews and also get remunerated for being a brand advocate/ambassador, but not that technical to implement 'nofollow' attribute to links. I know quite a few popular fashion, food, travel bloggers who belong this category. They produce excellent content, their readers and Google love them resulting in tons of traffic. But they are not technical, so they might miss this and lose some Google love. I hope bloggers like them, see this post and be warned. Thanks again for sharing your input. Srikanth Ramakrishnan
from Mumbai


5 years ago
I don't understand why people getting Renumeration should be looked down upon?
What is wrong with it?
It isn't unethical. It isn't illegal.
It is unethical. In some countries it is illegal.
Machinima was in big trouble with the FTC in the US for paying five YouTubers to publish two videos each, under a very specific requirement of calling it a 'review'. The client- was Microsoft XBox One. I am not saying it's a bad product, a lot of folks who reviewed it without remuneration said it was decent enough. But Machinima and Microsoft's agency 'Starcom' had a case filed by the FTC because of the remuneration. You don't review to get paid by those who give you the product or service. You do reviews for the people. People trust you with the hopes that you are doing it independently with no influence whatsoever. You're talking about remuneration.
Some publications are even required to clarify with the PR who says thanks that the content was not made for them- or for their client. That distance needs to be maintained. Because people trust a lot on your reviews. When you get paid or get anything in exchange, that's not a review. That's deceptive marketing.
Would you trust food reviewers who reviewed a food from a restaurant that held an event just for such folks? I wouldn't. A lot of people will raise doubts over such people and its for the right reasons. It's not a review because it was a special event (and most likely prepared specially for this) so your experience is based on you may not get to experience during ordinary service in a restaurant. Most of them don't pay for their meals and it's not a product that can be tested and returned. Therefore, it's deceptive marketing. Plus, such people are just freeloaders. If one does not think it's wrong, then it's best not to be a reviewer. Such people just degrade the title and the expertise people with such title hold.
The more people believe you, the more they keep coming back to your website. You get paid for putting up ad spaces. That's how you get paid. You forge a trust between you and the reader in time- and in exchange most come back frequently and will buy based on your recommendation. In exchange, companies put up ads to show what they make- like newspapers. Affiliation code is sort of a personal thing- either to earn commission from any sale especially if you're a small website. Such sites also run youtube channels, do videos, run ads in videos- some from Google, some are 10-20 seconds ad space- some even sell t-shirts, mugs, etc. Whatever keeps the money rolling. But never take money or any type of remuneration. Heck, you can even earn in product placement in guides- like using Amul (or any) dairy products for cooking. Or prestige for their cooking utensils. But reviews? strict no-no.
There was a time when a publication and a game journalist was in trouble when it was found that he was having a relationship with a game designer. Having a relationship with a game designer was not the problem, not declaring it fearing that you may be assigned for some other work- or being asked to quit- is a big problem. Knowing right and wrong as a reviewer is very important and not to be taken lightly.
Coming back to the point in hand, point #1 is flawed and can be abused. Taking tech reviews as an example, it doesn't make sense for a reviewer ( the real ones anyways) to copy all features and specs and paste it in their review. At best they quote few features and put up a basic specs sheet. If reviewers believe that the detailed (or over exaggerated) information in the manufacturer's site is useful, they'll simply link it back. There are those who do take money in exchange for links too exist. But having a blanket rule makes things worse for readers and for publishers. What does Google plan on showing as results if someone searches for reviews? A blank page? Some smart people can easily avoid this by not using the word 'review'. They can call it 'report' or 'analysis' or 'test run'- or not use any words like that. Google say that both the brand and blogger will be penalised, but in reality that's the blogger who is going to suffer the most out of this.
I wholeheartedly agree with points 2 and 3. How hard can it be to disclose your relationship with the company? If one has objected, then chances are that they know what they're doing is wrong and your readers will not like about it. My website has an ethics policy which pissed off a former PR for Asus India (components) followed by their organization's actions after all. A Bangalore-base PR agency is also blacklisted. Two less headaches to worry about. Anything that I get for the keeps is mentioned in all reviews, along with the testing method (standard practice for PC hardware reviewers). Point #3 applies to those people who usually don't have a product in hand and/or re-wording marketing materials and specifications in paragraph form. Srikanth Ramakrishnan
from Mumbai


5 years ago
It isn't ilegal in India.
Why is it unethical?
Google doesn't operate only in India.
You don't think taking bribes and using the trust between you & your readers to market a product like a walking talking billboard is unethical? If a well-known company pays you and you find the product is not as good as it's supposed to be or doesn't live up to its hype, are you going to inform your readers or do you plan on making the company folks happy? That's unethical. And that's a serious conflict of interest.




Let me ask you in another way- If a political party asks one channel or a reporter to report something about them- even if its facts- in exchange for money- do you think its right to accept money? Do you think if a company pays NDTV to show and talk about one particular phone over and over again- no matter how good or bad- is it fine? it is No it's not.
1. If you are concern with Google, then use 'nofollow' link unless sponsor says to use 'dofollow' link.
Nofollow link example <a href="http://www.xyz.blogspot.in" rel="nofollow"> How to use nofollow link</a> (This is just example given and don't click on this nor go to the above URL given).
Go to "Edit HTML" option in blogspot setting after posting the article and link and add "rel=" nofollow" in front of link (above example given) before this > symbol (second right) to make it nofollow, simply. For WordPress, there are many plugins for this, Google them and use them accordingly.
2. It is subject to real condition, to state. Whether sponsor just give a device for review then return it, or blogger own it to review and so on.
3. This is general for all. Nothing new for unique / new content

.
---
Sign in to reply to this thread