Linking domain to blogger
I guess this is a 'trending' topic on Indiblogger right now, thanks to the recent HH. And a lot of people might be looking for help in this regard, just like me.
So I bought a custom domain on godaddy. Then I followed the instructions in the settings of my blogger blog (copying cnames, A-files etc), but it didn't work. The domain still doesn't connect to the blog.
Someone help me (and others new to the domain business) out please. 

Replies 1 to 5 of 5
Guess I posted it too soon. Haha.. My blog has its own domain now!
I can't see an option to delete the topic on the forum...so, here's a link that others can use: https://www.youtube.com/watch?v=MXQS36oPmCw

Haha, you expected it to work too quickly. DNS propagation takes some time, usually 2 hours with most ISP's to update, though, in some cases it might take as much as 24 hours too.
Yeah..that was the lesson :P
Not even 2 hours.. I played around cnames for 5 of my domains many times.. it takes max to max 15 minutes to propogate the change!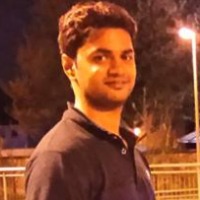 Karthik Murali H
from Chennai


4 years ago
What's the total cost? and monthly/annual fees?
I just bought a domain and linked it to blogger. So it was just the domain price. Godaddy pricesvary depending on the domain you are choosing. Close to 500-600 per year.
If you are sure about the domain you are buying will last for years, I suggest get it for more than 3 years or max 9 years. Since first customer buy will be at discounted price like 100 for .com genrally on godaddy, bigrock. But when you go to renew it next year it shoots to 500-800 per year. Better get it for long duration in first buy only.
Interesting! Glad it's working now. I've used Godaddy for a couple of years now with varied results. Thinking of shifting my domain to wordpress. I think. Is that a thing? 
I left godaddy after first year of use! I used couple of hostings. For WP, bluehost is recommended. In mumbai they are being served from Reseller club backend. So I brought hosting directly from reseller last year (they were giving 50% off for 2 year anniversary) and I am pretty happy with their service and performance.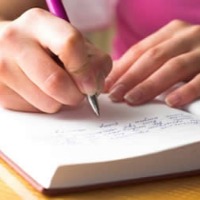 Nandhini Chandrasekaran
from Chennai


4 years ago
People buying from godaddy, it's good to browse for promo codes before checkout. I paid Rs.137 instead of Rs. 600 using a coupon code. 
its preapplied isnt it.. I paid 99 first year. plus 600 second year , plus 12 rs a year ICANN charges
The 99+600 option was available for .in domains. Anyway, regardless of the package and the no of years we choose, at the time of payment, there's an option to enter promo codes which can give us additional discounts. 
---
Sign in to reply to this thread