Unable to update new URL
Hi,
I recently changed to a custom domain. When I tried to change the URL settings in Indiblogger, it did not allow for editing. What should I do ?
TIA for suggestions.
Replies 1 to 3 of 3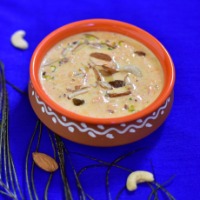 Amit Pattnaik
from New Delhi


5 years ago
Hi sweta, we bloggers won't be able to update the domain change on our Indi profile. For that, you will have to contact the Indi team and raise a ticket. And it will be done in a jiffy literally. 
BTW, I am glad that you have taken your own domain, congrats 

 I always used to wonder as to why inspite of having such a wonderful food blog, you weren't taking your own domain. 
Hello Amit,
Thank you so much for the quick response .
Anytime 

Please do not reply to this thread. I have already raised a ticket.
Thank you 
---
Sign in to reply to this thread