Wordpress .com vs .org - which one has more traffic? my theory...
I have noticed that people with their blog on wordpress.com have much higher traffic than the people on .org (who self host wordpress). Does anyone have similiar observation ?
I think the biggest reason for such stats is very high DA of wordpress.com and also the inherent SEO. Do you have any theories?
Sincerely,
-VR
Edited 4 years ago
Reason: improved the body for clarity
Replies 1 to 7 of 7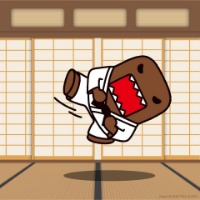 The Sorcerer
from Mumbai


4 years ago
Well if people host their blogs in crappy shared hosting like bluehost,  hostgator and godaddy, that's the least to be expected. blogspot/.com wordpress hosting is much better than self hosted WP on a crappy and overcrowded shared server. Just should just get a good domain name on day 1. ".blog" TLDs are available now. 
If traffic is a concern, .com will win for sure. But I don't agree that wordpress.com inheritance makes any difference, in terms of rankings. Today or tomorrow, you will have to take your own domain name - like a .com or .org etc. Then for sure, wordpress.com DA won't matter any. But it is true that traffic on WordPress.com hosted blogs is better than those on .org. There are mostly the following reasons:
WordPress.com has a community and posts are indexed according to the tags/categories on their Reader pages. Subcribing to the blogs is much easy and so is commenting (people can comment on your post - without even visiting it).
WordPress.com can be treated as world's fasted webhost that runs WordPress software. That means, you no longer lose any traffic due to loading time or anything that a crappy shared hosting can trouble you with.
WordPress.com doesn't inherit SEO to its child sites. You won't see a lot .wordpress.com blogs in Google results on pages - even though those are in millions. But their community is too strong and backlinking is insanely easy.
Exccellent insight Gaurav, I recently started a personal blog wordpress.com and already seeing traffic building up, I intend to grow this one and link to my other .org blog. Let's see if any spillover effect takes place... Do you have any thoughts on this?
Your own name is something that matters. You can buy a domain (.com or an org) from wordpress.com using a premium upgrade. In this way, besides traffic remaining the same... you will be able to move to self-host after a year or so... without losing any backlinks.
I meant to say,
Buy a domain on wordpress.com...build backlinks for it using proper wordpress.com community features and then after two-three years...switch. No rankings lost.
PS: Personal Experience.
You know, most rankings are domain specific. My current blog was started on wordpress.com. It had URL of wpgaurav.wordpress.com and reached PR 4 in 2011. Then, in the same year, when I purchased gauravtiwari.org - all my backlinks lost, PR reseted to 0. And I had to start from scratch. 
You learned it the hard way Gaurav, thanks for sharing... sadly you can't find these things in hosting related blogs. It's just endless promotion of affliate products...
I too have .wordpress.com, I'll wait and see how it is doing and then buy a domain. There is no way to transfer the PR from wpgaurav.wordpress.com to gauravtiwari.org ?
No. PR was domain specific and is no longer updated.
---
Sign in to reply to this thread