What new features / changes can we expect in IB in 2017?
What does the IB team have in store for 2017? What changes can we hope to see in 2017? On the platform itself. 
As most of you will know by now: I am not interested in contests, paid posts, monetization of blog etc. 
I just want to know how the IB website will change, what new features are being planned in 2017. What do the Top Ten features in the IB Product Backlog look like?
Replies 1 to 4 of 4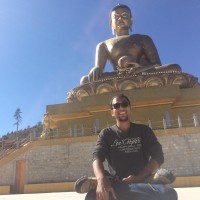 Antarik Anwesan
from New Delhi


4 years ago
I am sure there are a lot of promising things coming; the indi team has kept us waiting for a long time now.
Also, Renie/Vineet/Anoop/Karthik- we miss your active participation now. You guys are seldom visible these days, whatsup? :D
Hey Antarik! hey man we are around and alive and kicking :-D .. not enough IndiBlogger meets these days though so it does feel like we are MIA,  but rest assured some very useful stuff coming up in 2017.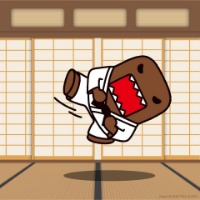 The Sorcerer
from Mumbai


4 years ago
no moderation from my end. 
@TheSorcerer: You don't want to be a moderator any more? Don't blame ya..
Its all good, man. I've been moderating tech forums ever since I was 15 (and i am 30, now). Its only on this thread I've experienced gender baiting first hand. ND never explained and she insisted on being banned. Techumz just deleted her account. A lot of people don't post and they were people that I found them to be interesting and hoped to know them better. I guess its about time there was a forum community for bloggers that is a community first and then a business model. Alas, I've seen the same with tech forums and alas its not that easy. 
That's an interesting viewpoint. I realized early that IB wasn't what I was looking for. I did make one or two friends off it, though. But they all interact with me on Facebook not here.
I thought people here were quite quick to believe that EVERYONE wanted contests / paid writing gigs and could not understand that idiots like me, who got into blogging to learn writing could exist.
When I think back on that incident and the fact that at least one indiviudal who attacked my motives here, befriended me on FB and went on to attack me there, ( for apparently aiding terrorists... ) I'm filled with wonder. I unfriended the individual after that, of course, but I'm still confused by it all.
Over the last few months, I've been keeping an eye on IB and what I see is neglect and apathy, unfortunately. 
Hey Sloword.. good call on a number of points you have mentioned here.
here is the thing... the number of people who use IndiBlogger organically is much more that commercial stuff. At the moment, roughtly 5 % of the community take part in commercial campaigns. everyone else could care less about that. but the fact is that the commercial campaigns make more noise as they promote it all over the place as its a mandate by most agencies for stuff like this. We hate that too. for example, we were totally against putting a brand logo on our indiblogger meet T shirts but somehow brands managed to canabalise that too. people who blog personally,  dont promote that way and it often gets drowned in all tha noise.
for what its worth IB will always be a community, first and foremost. for our next release you can look forward to some major changes to our design and methodology. here is a preview.
- We are no longer going to categorise content with predefined categories. This will be a more dynamic setup. That way we ensure the posts of any given moment are actually relevant to the time.
- We are going to be accepting Youtube as a form of blogging. basically youtube encourages original content which is what blogging is and original content being in the form of a video is going to be an acceptable practise come the next release.
- We will also be allowing "readers" to register at some point so that your works can be utilised in everyday life by a larger audience.
- We will be making it more fun and addictive for everyone to be interacting with each other in the new set up.
Basically we started a decade ago and the principles of a website were very different then. What we are doing right now is a complete overhaul of the system! hence the long hiatus.
continue to keep an eye on IB .. we will do you proud :-)
---
Sign in to reply to this thread