Top Post in Indiblogger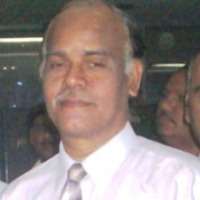 S.V.SAI BABA
from Chennai


3 years ago
I am unable to understand how the Top post in Indiblogger are selected. Some persons like  spend hours together in gathering information about a topic and again spend some time in posting the same. But these posts are viewed and liked by very few bloggers.
At the same time some bloggers post only one picture taken by them or post a New year greetings which is liked by more than 50 persons and come under Top Post in Indiblogger category.
In my view this type of selection is not fair and something is wrong in selection of a New year greetings as TOP POST IN INDIBLOGGER.
Hope someone will clarify what is the criteria for getting more likes and what is the criteria for selection of Top Post in Indiblogger.
Replies 1 to 1 of 1
Yes, nice observation. IB admin only knows its parameters and they only can consider / update it :)
---
Sign in to reply to this thread