Beware of fake guest bloggers - the companies hiding behind them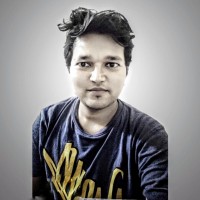 Vidyut Rautela The Himalayan Tsunami
from Bangalore


3 years ago
So a few days back I got an email asking for guest blogging. The person posed as a blogger and asked if she could make a post on my blog. The email looked suspicious as it read like a 'template' (just change the name of website and you can send it to any other blog). She also mentioned she works for a travel company though she used a gmail id. The sample posts she shared had the obvious backlinks to her company's website.
The signs were too obvious that even Mrs Hudson, Sherlock's landlady, can figure out what was cooking. I replied she had to opt for sponspored post route since she is from a company. She sang the same 'quality content' and 'engagement' tune, basic excuses not wanting to pay.
I advise, specially if you are relatively new, to lookout for such 'offers' and not allow any company to post on your blog for free. Blogging is very hard work and you deserve every penny you earn from it. Value and be proud of your work.
------
Her response: Note how it never says we (the company) but she tries to project herself as an individual blogger.
I would love to contribute posts to your blog, but I do not have any budget for the same. I can offer your readers with quality blogs that have unique and engaging content, which will also increase your blog reach. If you cannot give me a link in the content body, you can add it in the author-bio section. -------
Replies 1 to 7 of 7
A much needed thread from our fellow blogger Vidyut.
As I'm free right now and have nothing better to cook, I would love copy-pasting few usual trap-offers sent to bloggers. If you read them carefully you'll realize their parasitic character, disguised as symbiosis!
You may sharpen your conversation/negotiation skill by replying to those senders but NEVER LEND YOUR BLOG SPACE FOR FREE
[Double Wink]
Example 1:
Hi there,   My name is ********, I am the main editor at *************   While browsing your site, I noticed you have an amazing article from this page: ******************************     My team actually just published a comprehensive article on
Top 50 Long Distance Hiking Trails In The USA 
which I think your visitors would truly appreciate and add value to your awesome article. You can check it out here: ****************************************** If you were willing to add our link to that page,
I would be more than happy to share it to more than 20 thousands of our social followers
to help you gain some visibility in exchange. Let me know what you think and thank you for your consideration!   Cheers,   ************
Example 2:
Dear Admin!
This is *******.
I am a freelance writer and know how hard it is to write good quality content. However, I found your website suitable for my articles. All I want you is to contribute to your website, Can I have the guidelines and the criteria of getting this done? All the content provided will be original, of high quality, and without any plagiarism.
Looking forward to a positive response,
J******************
Business Relationship Manager
Example 3:
Hello,
Guest blogging is the process where we give you informative and most useful content that is highly relevant to your website. Our editorial team will make sure to include all the major keywords with the good search volume and that are sure to drive more website traffic to your website. What we expect in return is, a backlink from the content to our website. Since we are one of the fastest coupons/deals websites in India, and cover discount coupons on pretty much anything; we can guest post on any topic you want us to write. So this is going to be a win win for both of us. Let us know your thoughts on this and if you're interested to collaborate with us and have us written a guest blog post on your blog then do reply here. We will send you the relevant article asap. Thanks S*********************
Example 4:
Hi!I'm an avid reader of *********************** I was able to read your blog and I truly appreciated the information.I noticed that you have published guest posts from different authors in your niche; I thought it would be a good opportunity if I could contribute to your audience by sharing some articles that I have personally written. I am very passionate about Fashion, Lifestyle, Beauty, Makeup, wedding related and many more, and I do blogging and guest posting as an avenue to reach people and share my knowledge and personal insights.It would be a great honor to share my guest post Fashion, Lifestyle, Beauty related of 500+ words, 100% Unique and informative Copyscape passed.Hoping for your positive response.Thanks & Regards,V**********************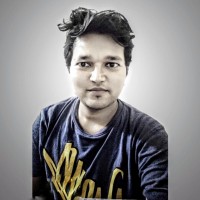 Vidyut Rautela The Himalayan Tsunami
from Bangalore


3 years ago
Here's my reply to the woman: I'll be direct and blunt.
The thing is *** you are not a blogger but a marketer for your company "Indian Holiday Pvt. Ltd." which is a profit making entity. We bloggers also have to make a living and don't entertain corporations for FREE. 
And yeah... why don't you use your company's email id rather than using Gmail?
I am pretty sure your company has a budget but it just wants everything for free which I honestly feel is an insult to the blogging community.
I strongly advise your company not to bother us, the bloggers, unless you are willing to pay for the services. You take payment from your clients in exchange of your service or not? Fair enough?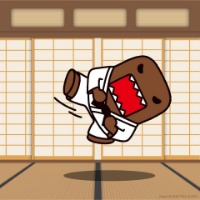 The Sorcerer
from Mumbai


3 years ago
You could just ignore it. It is truly annoying when they get in touch with you via Facebook PM. I get pings from bloggers via Facebook to include backlinks or guest blogs. I turn them down. It is annoying when they insist or offer money. "Informative Copyscape passed" itself implies that its reworked version of the original content enough to pass through plagiarism checks. It is sad. But the fact is not everyone is good at writing but most are good at re-writing. 
---
Sign in to reply to this thread