Principles of Effective Writing
Let us learn and discuss on principles of effective writing. We can start with the introduction of a principle and then move on to discuss it with examples, possible errors violating that principle, and discuss how it can be used to make writing more effective. I can think of some standard principles of writing that include brevity (be concise), simplicity (Do not complicate), and clarity (let your reader understand it with ease).
Replies 1 to 7 of 7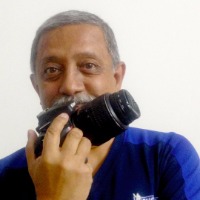 Arvind Passey
from Delhi


3 years ago
Good writing begins with a person finally having made up his mind to sit down and write. The rest of the process and output will possibly be unique for each of us. Even the first step of 'sitting down' can be different as I know of a friend who speaks into his dictaphone as he walks and then gets it transcribed by another friend.
:)
In fact, I feel that sitting down to start is the toughest step and once it is done, brain starts to throw ideas soon
Yes, and that is what is very rare and I hardly get to see a writing which is so crisp that there is no scope to eliminate any words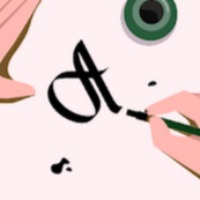 Anuradhasowmyanarayanan
from chennai


3 years ago
follow the pattern - headline, byline, lead, body & conclusion.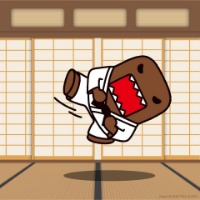 The Sorcerer
from Mumbai


3 years ago
No clickbait! No misleading article. Build on that and eventually, you'll have a good traffic from regular readers. 
What if despite posting only the most relevant and high-quality content that is very useful, you do not get visits? Besides marketing, what can a person do as a writer?
Writing, I believe, is so much like making art - the application of the same principles differs from person to person. In that essence to get better and more effective at it - honesty towards your work, practise and patience are some of the keys! 

Right, can we discuss how each of us makes use of principles like - brevity, clarity, simplicity?
For brevity, I usually rewrite the parts trying to shorten them at the lard factor of 20-30%. technophilo
from Vellore


3 years ago
It depends totally on individaul. Few likes to write in the first hand experience and few in third party tone without any attachemnt to the topic. Its an art.
Very importantly, it is an art. Matter of individual taste. May be difficult to have strict rule atleast for blog posts.
Rules are not strict. There are only guidelines, and probably best practices, that work for a purpose that can be clubbed into principles. Famous writers follow as well as break rules. They also follow certain best practices that can have the foundations in psychology, science, art or any other thing. For example, if numbers work with curated articles, no one can doubt it because numbers scientifically give your mind an anchor to hold on to, which obviously attracts. Similarly, when you write a price sheet, it is recommended by copywriters that you should use higher numbers first and then go down in the sequence because the anchor would be set higher and the customer would not prefer to buy a least priced item. Just as we have these rules of advertising, we have rules and practices in writing. Writing tone, style, formats, vocabulary, etc. - that work for your audience. Why can't every article go viral? Why can't reader understand everything that is written on the web? Why can't a reader read every article in full? Principles, when noted, can simplify your life as a writer. Despite individual preferences, what works is what we should know. 
I think it depends on where and for what you are writing. Secondly it depends on your readers too. Proof reading is an important part of writing. 
---
Sign in to reply to this thread