What can we do to show our appreciation for Blogging?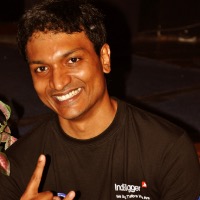 Anoop Zombie
from Bangalore


6 days ago
Hey guys, So BNLF (Blog Now, Live Forever) is set for 17th, 18th and 19th of november in Dehradun, with the main event on the 18th of November.
Every BNLF is different and we wanted to make this one something that every blogger could contribute to the lifestyle of Blogging.
For example,
If you are an author, you can showcase your books at BNLF
If you are an illustrator, you could be at BNLF doing a live illustration, painting or anything else that comes to fancy.
If you are a parasailor, come land at BNLF
If you are into fashion , come dressed to show off some Indian fashion.
If you are a dancer, we can give you time on stage to do a jig!
If you are part of a biker/travel community ,Plan a Ride to BNLF!
If you are into music, We could write a song or a musical or a play.
It could be anything! Let us know in the comments. This is our chance as Bloggers to make the biggest noise we have ever made as a community!
Although there will be an agenda, we want to make this BNLF about YOU. About the peronalities that give Blogs life. This is a great time to promote your blog. With the literature festival Valley Of Words in the mix, we expect millions of people to be tuned in to this event.
Registrations will be opening soon. This thread is to gather some info and discuss on what you guys think is possible. There are no limits to what you can do in this event. Looking forward to your thoughts.
Edited 6 days ago
Reason: spelling
Replies 1 to 4 of 4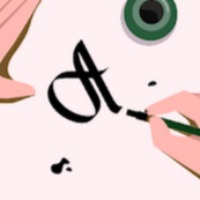 Anuradhasowmyanarayanan
from chennai


6 days ago
We can present writings of diverse topics in different forms-prose,poetry,essays in  English as well as in many Indian languages as possible.
Thats a good idea! We can do Something around Indic languages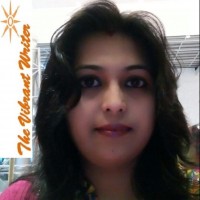 yamini saha
from Mumbai


1 day ago
Hi Anoop, I cannot thank you and team IndiBlogger enough for the last BNLF. I felt like I found my tribe there. There are very few places where an introvert like me fits in and BNLF was like returning to the mothership. Kudos for bringing such a huge crowd of passionate and creative bloggers together and those amazing speakers, Oh Wow! The massive event was well planned and managed. You guys rocked literally and figuratively. I am working on my non-fiction book for a while and was planning to publish it in January 2018. After reading your post I want to publish it in November 2017 so that I can showcase it in BNLF. I am very excited about this please let me know how to make this happen. Thanks, Yamini Kharat Saha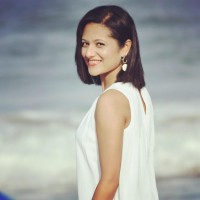 Anjuli Rajprasad
from Baltimore


1 day ago
How I wish this were in December. Dehradun is my hometown and I am planning to visit Dehradun in December. How narrowly I missed this one, feeling sad :(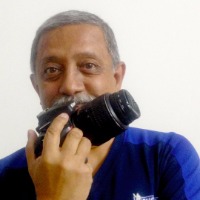 Arvind Passey
from Delhi


20 hours ago
Nice. Have not been able to attend the earlier ones... I remember I was at the Kumaon Lit Fest as a speaker during one of the BNLFs.
Dehradun isn't far from Delhi and Specky and I should be able to make it. 
---
Sign in to reply to this thread