Which website hosting service is good?
Hi Friends,
I am using Bigrock as a host for my site.
I have taken "Single Domain Linnux hosting plan" which shows unlimited diskpace etc. but now my site is not loading, I am unable to upload images and getting many errors. When I contacted support they said they have soft limit on diskspace 20 GB, so delete unnecessary files. 
They have limit in unlimited plan? now I am confused and really want to change web hosting and go for a good and trustworthy hosting services, in marked there are so many hostings but this time I want to select hosting after getting reviews from all of you who have personal experience.
Please all help me out with selcting a good host for my website, I am fedup with bigrock. 
Thanks and please share your experiences, waiting for your responce as I want to chage host asap.
Edited 2 years ago
Reason: change
Replies 1 to 5 of 5
I doubt 20GB can be filled that quickly. It took me four years to fill 35GB on my server, and I use anywhere between 1-120 images per post, depending on the content. What does it show on the CPanel.
Don't go for a recommendation from SEO bloggers who give referral codes. Usually, they recommend crappy services. Check in webmaster forums as they usually have people technically reviewing it. But after seeing your website I hardly feel it can occupy 20 GB easily. I am saying to check in webmaster forums because I know little about shared hosting. I was on Hostgator and it was good until EIG purchased them and ruined it. Site traffic and earnings were affected but I earned enough to make a migration to a better one. Since 2012, I am on Knownhost VPS and no looking back since. But VPS services are expensive. Eventually, shared hosting becomes overcrowded and affects sites on the same server. A personal rule is: Avoid Bigrock. Avoid hosting owned by EIG. Avoid hosting recommend by bloggers with referral codes. And now- avoid A small orange which was heavily scammed by SEO bloggers enough that hosting decided to cut off affiliate sales. It is one of those sad situations where many of such bloggers ruin the experience for all of us. Nothing is truly unlimited. For a small website, it is unlikely they'll need anything more than 10 GB. I still doubt you have filled it that much so check your CPanel. 
Hi The Sorcerer, 
Thanks for the reply, actually I am not much aware of technical terms, using google search I have shifted my site from dreamhost wordpress hosting to Bigrock last year. Since then I am facing problems, my site is down frequently and now unable to load images, I made mistake of buying hosting for 3 years.
Now really confused which one to go for, thought of hostgator but as per your experience will avoid it. So which hosting I should go for? your suggestion?
Don't know how but my disk usage is 
public_html/
20,434.28 MB
Any plugin to save diskspace?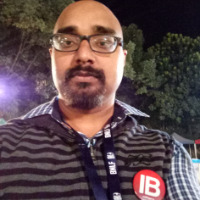 Kishor Kumar
from Ghaziabad


2 years ago
Hello Vidya,
As Sorcerer pointed out 20 gb is a lot of data. I am not utilizing 10Gb even after using 3 websites with lot of images and plugins and all. If you have chosen 3 yrs plan with Bigrock, you might as well stick with them for 3 yrs. As they advised delete all unnecessary files. Assumig you've crossed 20Gb, there definitely would be a lot of unnecessary files.
But, yes, as soon as your website starts earning enough shift to a better server. Avoid Shared hosting, and go for VPS. You can find good unmanaged VPS for same price as you would find a shared hosting.
And, as for your last question. You don't need a plugin to save diskspace but yes there are methods to keep usage to minimum. That you should learn and implement them. But, right now, your job is to identify which files are using up your space and delete them.
Hi, Thanks for reply and guidance :) 
Yes there were lot of unnecessary files stored and now the problem is solved.
Humm, really I need to change bigrock as the service is not very good but for now I need to stick to it.
Since you have access to CPanel, Google download and install filezilla. Once you have access to your server via it, you'll have list of stuff stored in it. Don't delete anything, just check since single file and single folder took a lot of storage. You'll get to know about the size of the file/folder under the file size section. Again- do not delete ANYTHING. Just post the screenshot here. 
No such thing that will save disk space. Its a hardware level storage. You can compress images and optimize databases but that does minor things. For image optimization, I use WP SMUSH and for optimizations, I use WP-Optimize. But before you do anything, you should research and learn about making backups, minor troubleshooting, etc. The more you learn, the better it is. Once you make the change on the server's data, it is not possible to undo it- unless you have a backup. I found out about my hosting in webhosting talk. 
Thanks for all your help, when I read your reply I searched more on how to clean the disk space and found that there are many directories in Cpanel

, like backups, logs etc., I have downloaded backups and deleted them and now I have sufficient disk space :)
Since I started blog first used blogger for free then WordPress hosting from dreamhost so I don't have much knowledge of Cpanel, also when I contacted support they told me delete unnecessary files, so I have deleted unnecessary plugins and files from temp folder, but really unaware that there are backups stored since a year and logs and many temp files etc. after deleting them now disk space is free and I can upload images etc. 
Thanks so much for helping me out, I was so much worried and thought I need to shift my site to another server etc. 
Indiblogger forum is a great help for bloggers like me, keep up the good work, thanks again :)
---
Sign in to reply to this thread