Do blogs need an SSL?
I had been pondering over the thought if I should get an SSL for my blog for a few months now. And finally, got it implemented today after buying an SSL Certificate from GoDaddy for 650 bucks (first year only cost).
Most often than not, we bloggers do not require any SSL certificates to be installed on our blog / blog websites. This perhaps has to do with how little information in exchanged. However, I have been reading a lot about how Apple (for forum apps like Tapatalk) and Google are trying to change it.
Google's upcoming update to Chrome will warn users when they are providing any input in a field on page that is non-HTTPS (Incognito mode only). That did ring a bell for me, because this potentially may stop someone from providing their comments on a post. Google also gives a bit more weightage to HTTPS sites than non-HTTPS ones in terms of SEO and SEM.
Indianomics now is HTTPS secure blog. I wonder how many secure blogs are around in India today. What are your thoughts? Do you feel Blogs need SSL?
Replies 1 to 2 of 2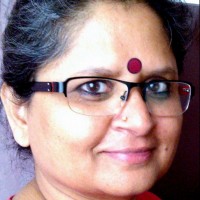 Vidya Sury
from Bangalore


2 weeks ago
Hemal, I am thinking everyone has to get an SSL certificate, whether they like it or not, as Google has started rolling out letters, informing bloggers/website owners that effective October, sites without an https will show a warning to visitors that they are not safe. I don;t think there's a choice. And this is on all browsers.
Only in Incognito mode, yes. And the warning will only pop-up if the visitor is adding a comment or filling up a form. 
@Vidya, on the other hand, it is easier to trust sites with verified SSL than unverified one. Almost all news and media sites I know have one, and it is a growning norm. Pawan Purohit
from Rudraprayag


2 weeks ago
SSL certificate should be for everyone,  irrespective of blog and site. Mainly the blogs and sites which are doing financial transactions will be impacted. For security reason everyone should need to install it. 
You have bought a SSL certificate. If you are not in involved in any financial transactions at your blog you could get a free certificate for your blog. 
Read more here 
https://pawanpurohit.com/google-http-pages-warning-make-web-secure/
Let me know if it helps you.
I did not know about Lets Encrypt. I think everyone can go HTTPS way then! :) 
---
Sign in to reply to this thread