Any blogger from Visakhapatnam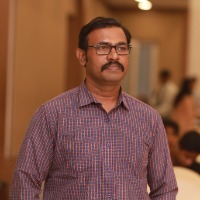 Satish Kumar Ithamsetty
from Vizianagaram


9 months ago
Hello,
I am Satish Ithamsetty. I am from the small village of Vizianagaram district. is there any bloggers from Visakhapatnam and Vizianagaram.
If any one is there, Please respond. We will plan the Vizag Bloggers meet in Visakhapatnam.
Thank you
No SSP. Thread Edited
Edited 9 months ago
Reason: To remove link
Replies 1 to 1 of 1
Hi Satish, you can look for bloggers here: https://www.indiblogger.in/search/
Please refrain from unnecessarily posting links to your blog as it is considered Shameless Self Promotion (SSP), and is not allowed on the forums. Please read the forum rules to make sure you are not flouting any of the rules of the forum.
---
Sign in to reply to this thread