Is it right to use others (celebrities, Gods, etc) pics as our profile picture?
I have noticed many users here as well as elsewhere on their social media profiles etc uses others images like sceneries, flowers, fruits, and other images of celebrities, national leaders, political leaders etc as their profile picture. Is it right? Can we encourage this trend?
In my opinion, it's not a good trend at all.
Is that shows we want to hide our identity? 
I am raising this question to get fellow members opinion on this trend.
Do you do this? Or
Do you support this trend or are you against it?
Would like to know your opinion.
Please do share your opinion, views, suggestions in this regard.
Let us have a healthy discussion here.
I request my fellow Indibloggers to share your views.
Have a great week of interaction ahead.
Best Regards
Philip V Ariel
Secunderabad.
Replies 1 to 3 of 3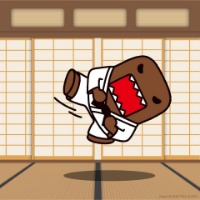 The Sorcerer
from Mumbai


2 years ago
This is happening since the dawn of the internet and discussion forums, Yahoo! groups, etc. It is no different than using a nickname. I am using mine since 12 years of age. I am 30 now. It is practically a brand in its own niche sense. No longer an alias. I am The Sorcerer. 
Thanks, The Sorcerer for sharing your views and experience.
I appreciate your time.  Yes, I fully agree with you that this is prevailing since the dawn of the internet. And  I partially agree with your opinion, comparing to the nicknames to this trend. yes, there is not much difference in using a nickname and using a profile pic other than his or her real face. 
And then coming to, when companies and organizations using their logo or product's image it can be counted as a brand in its own niche sense. In such cases, the org or company behind is known to the visitors or readers.  But in the case of an individual in this virtual world, it is always good to reveal our identity so that the person coming in contact with us will know that he or she is in contact with a real person.  This will surely help to have a longtime solid engagement in our online activities. And am sure this will boost our business plans too.
Thanks Sorcerer for your value-added response to this discussion.
Best Regards
Philip Ariel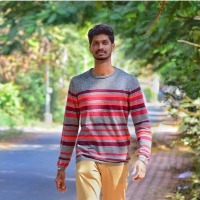 Srinivasan
from Chennai


2 years ago
I'll start by quoting this - "Give a man a mask, and he will tell you the truth." - Oscar Wilde 
A profile picture or a bio simply gives the 1st impression of you on any social media after which comes the content that you share.
Everyone wants to show their real identity. But..but.. Some are not ready to. There are different perspectives to look at this.
An introvert who is shy will never upload profile picture of himself/herself because of their nature.
A page owned by a single person on social media to promote or critize something or someone has no need to have their own profile picture on it. 
A girl who fears that her picture could be misused and end up in a xxx website doesn't want to upload a picture.
Someone who has inferiority complex about their appreance obviously won't upload a profile picture.
A spiritual/godly person may think that the picture of the god or a good quote is better than their own picture.
All these views are personal according to me. But when it comes to professional social websites say like "LinkedIn", even I find it annoying to see a profile picture which is not theirs because it deviates the actual purpose. But as Sorcerer mentioned above, it no different than a nickname. Some people relate themselves to it and want to be seen as that in social media rather than their original identity.
Bottomline: I don't see any harm in using a random profile picture personally but for professionally I don't support it. 
+1

You had me at the quote! 
+1
Hi Srinivasan, I fully agree with you on the points you mentioned are some of the genuine reasons why some do not prefer to show their real faces on their activities online. This is ok in some areas online but it is always good to show our real identity to get more engagement if we are involved in an online business like blogging etc. As you mentioned especially if we are on the pages of LinkedIn like pages. Thanks for your insightful feedback. Sorry for the delay in responding to your valuable feedback. Keep sharing. Best Regards Philip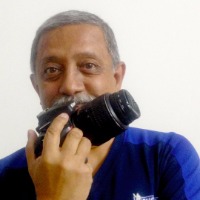 Arvind Passey
from Delhi


2 years ago
Besides so many other things, the social media is all about...
1. Giving yourself a searchable identity
2. Starting online relationships based on facts
3. Making content superior to a proxy identity
4. Ensuring that readers know who the creator of content really is
If despite all the above reasons someone insists or persists on not identifying himself or herself because of assumed threats of one sort or another, then it is entirely this person's personal outlook and preference. If someone still wishes to be known as, for instance, 'the coolest one' and opts for an ice-cube as the profile picture, I do not see anything illegal or wrong. But if I call myself 'Dimple' and also have Dimple Kapadia's picture on my profile, there is something inherently wrong there... even though I may justify by saying that I indeed have dimples when I smile.
Opting for religious pictures in place of your own mugshot also sounds rather laughable... and could be really serious if the content on such a profile tends to be full of inflammable opinions.
---
Sign in to reply to this thread