Suggestions for Indi Blogger
Hi friends,
If you have any suggestions which can improve the working of IndiBlogger and beneficial for fellow bloggers, then please write here.
Replies 1 to 3 of 3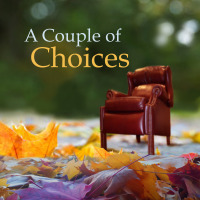 SloWord the Author Playwright Blogger
from the Tundra


1 year ago
Indiblogger has been deemed to be perfect already. No changes are required.
In recent times there has been issues with the working of Indiblogger especially about contests like Royale Atmos contest or IBA2017. Many bloggers have complained about this time to time on this forum. Being a member of Indiblogger I think that it's time for taking some serious changes in the working of Indiblogger. The Indiblogger team may consider the suggestions of fellow bloggers shared on this forum. Because in my opinion if you don't change yourself with time you may become irrelevant for this world. 
One more thing, if any blogger asks or suggests something then Indiblogger team should respond to him/her because timely response builds strong connection with others. These are my opinion because I love to be a part of Indiblogger but I am not a blind supporter.
Hey DHG, you're right. It is time for some changes, especially with regards to our interaction on this forum. We are working on making these changes - thank you for the clarity and perspective, and for caring enough to say it.
For now, we've updated all the contest threads, and will continue to post updates regardless of whether we have one or not!
Thanks Renie for your response and considering my suggestions. I hope we can together make Indiblogger a meaningful platform for all bloggers.
---
Sign in to reply to this thread